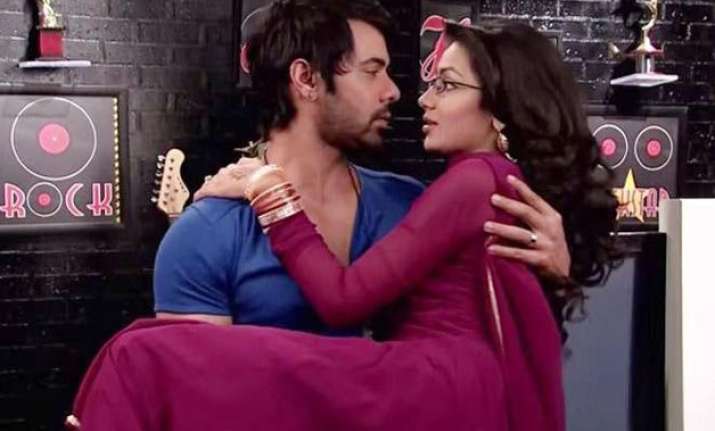 Abhi and Pragya will soon be seen back together, this time in a romantic mood. Yes you read that right! The lead couple will be seen performing on a romantic number in Pragya's sister Bulbul's sangeet ceremony.
While Pragya is upset and is complaining about not being able to participate in any function because of her fake pregnancy, Abhi is seen asking Pragya to accept his challenge. It seems that he will make her wish come true.
However, there will be usual fun nok-jhok between the couple before they hit the floor.
Apart from this, Pragya will also get to know about Tanu's lie and will try her best to keep Abhi away from his ex-girlfriend.
Another special moment of the event will be Purab and Bulbul's performance. The cute couple will be seen dancing together for the first time and will rock the dance floor with their performance on 'Bol Na Halke Halke'.
Amidst this dance masti, all we are waiting for is to know how Pragya will get to know about Nikhil and Tanu's secret? Is it because Nikhil revealed the truth to her or she just overheared Nikhil and Tanu's conversation?