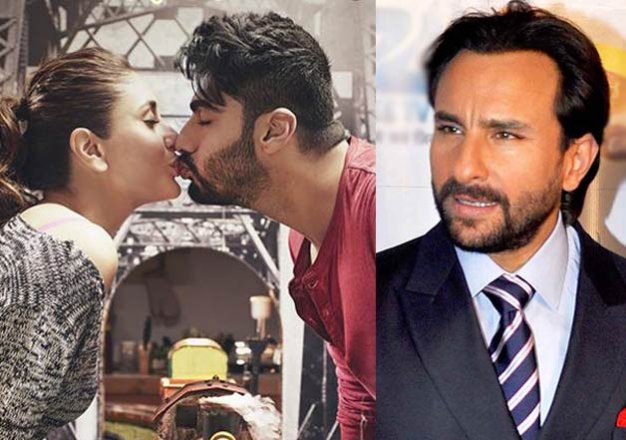 New Delhi: Kareena Kapor and Arjun Kapoor's intimacy in upcoming movie 'Ki and Ka' is catching everyone's attention.
In the recently out movie poster, the nawabi begum is seen locking lips with her co-star, something which we haven't seen in last many years.
After marrying Saif Ali Khan in 2012, Kareena apparently was on a no-kiss protocol as she was never spotted getting intimate with any of her co-star.
But, with 'Ki and Ka', she has broken the notion. The trailer of the movie released today and we saw that Kareena has some intense romantic scenes with Arjun Kapoor.
Seeing this, we wonder how Saif Ali Khan, who has already watched the promo, must have reacted to it.
At the trailer launch event, Kareena was asked how Saif reacted when he watched the promo, she said: "He was very happy after watching the promo of Ki and Ka. He found it very different and exciting. He actually messaged Arjun about how much he liked the promo"
Well! Saif's reaction is contrary to what we were wondering. Guess he is not playing a typical obsessive husband to Kareena. Now, we are keen to see Arjun and Kareena's sizzling chemistry in Ki and Ka.