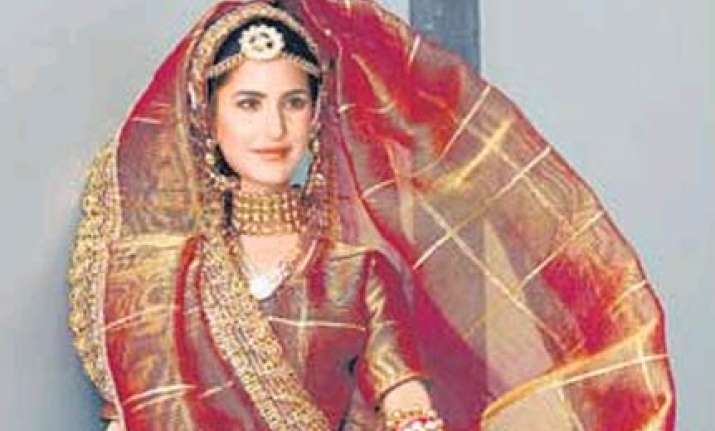 Bollywood star Katrina Kaif will soon come out as an Indian Barbie Doll. So far, the Katrina  doll was kept only at a Barbie museum in the US. By December, markets the world over will be flooded with these dolls.
A global launch is in the offing. However, at the moment, neither Katrina nor the Barbie folks are allowed to talk about it.
But it is reliably learnt that a representative of the company flew in to Mumbai on Wednesday for discussions and face shots of Katrina were taken to build the Barbie model. These dolls would look exactly like the real Kat and would come in boxes carrying her description.
Says a source, "Kat was adamant that the dolls be marketed in India first. She wanted to extend her 'Barbie' image through the doll. But now the dolls are expected to get a worldwide shelf launch this year-end."
The doll was originally supposed to sport only western attire. "But Kat insisted on Indian clothes. So it will be available in sarees and salwar-kameezes along with the usual attire it comes packaged with. The actress is personally selecting the clothes and accessories for her doll," says the source.
Katrina says she is not at liberty to speak about this project.