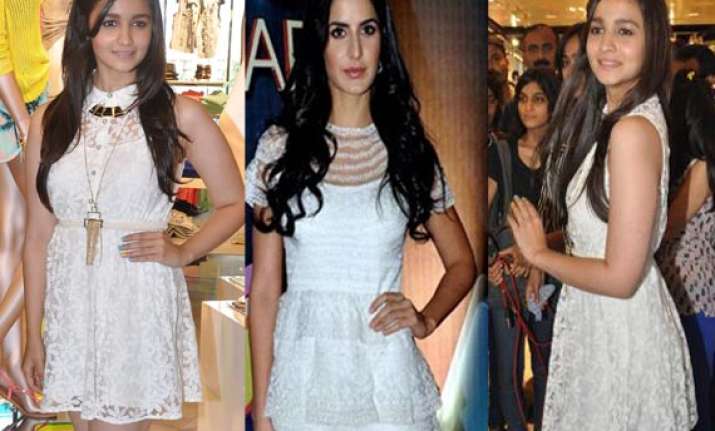 Student of The Year actress Alia Bhatt was recently  spotted wearing the same white lace Valentino dress which was already worn by Katrina Kaif. 
While Alia Bhatt wore the dress at the launch of the first Hello! Forever 21 Store at Inorbit Mall in Mumbai, Katrina Kaif wore it last year at People's Choice Awards 2012.
Both the actresses look amazingly beautiful in vague lace white Valentino dress with their hair down and a neutral make-up.  
While Katrina wore simple sparkle earrings, Alia matched it with a funky neckpiece.
This is not the first time when a Bollywood actress copied the other.  
We won't take sides when it comes to these fashionable actresses because both look sizzling. We  leave it  to you decide who wore it better.
View Pix---