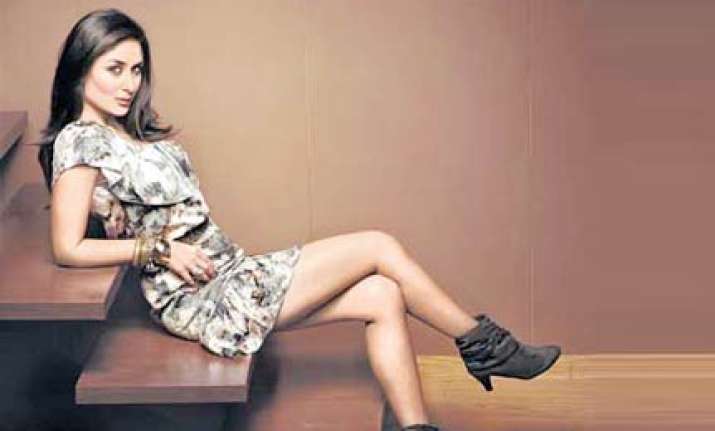 Kareena Kapoor recently shot for a shoe ad with beau Saif Ali Khan and had no problems flaunting her sexy new image, a far cry from her size zero look.
Says a source, "Recently, the actress shot for a shoe ad with beau Saif. Celebrity models are usually conscious about their legs looking even slightly plump, but not Bebo.
She was heard telling the photographer that the shapely look suits her much better than the skinny, size zero look. Apparently, the chote nawab approves of his gal's new avatar."
The source adds, "Bebo is fed up of people calling her size zero. She loves her new look and has absolutely no qualms flaunting it.
Normally, most celebrity endorsers ask for airbrushing and touchups after photo shoots so they look slimmer or sexier than they actually are, but Kareena's photos are natural as she never asks for airbrushed pictures."
Admits the actress, "I have consciously decided to get more voluptuous and I love the way I look! I can't be stick-thin all my life. I had lost weight for a particular role in Tashan and for Kambakhht Ishq but my new releases require me to look more voluptuous.
 
I play cuter, bubblier roles in my films like Ra.One, Bodyguard, Agent Vinod and a film with Imran (Khan). I am consciously making an effort to balance out my yoga and not diet or work out drastically."