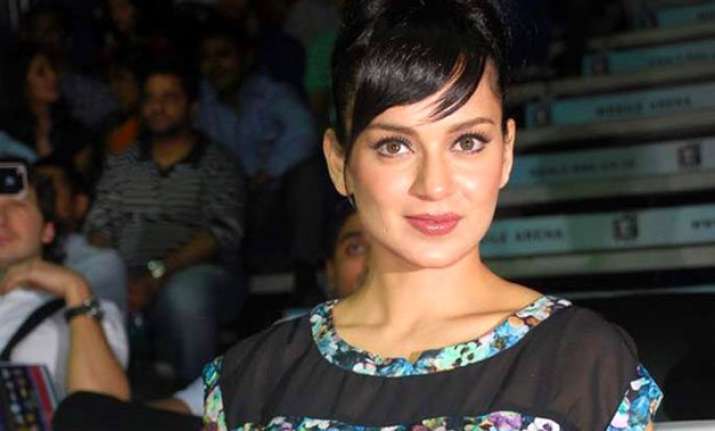 Kangana Ranaut is a free spirit. She doesn't shy away from speaking her mind and expressing her feelings. The actress whose last venture Tanu Weds Manu Returns made everyone her fan is very much like the character she played in the movie.
Whether it is her equation with her contemporaries or her take on movies, she has said things in the past which force one to stand up to applaud her.
Recently, the star declared that everyone who refused to work with her before was dumb!
Now, this is definitely a controversial statement. But Kangana is called the "Queen" for a reason. During her last media interaction after she graced Manav Gangwani's show at the India Couture Week, Kangana made this statement.
When the media asked her how she felt about the fact that prominent stars of the industry refuse to share screen space with her because they feel she will take away the limelight, she replied it doesn't matter to her. Adding to this, she also said that for some, biggies matter but she is not part of that list. When her career hit a rocky patch and many declined to work with her, she thought they were dumb.
The actress, who has made it big in the industry without a superstar cast in her movies, obviously knows that her confidence and acting skills will go a long way with her.