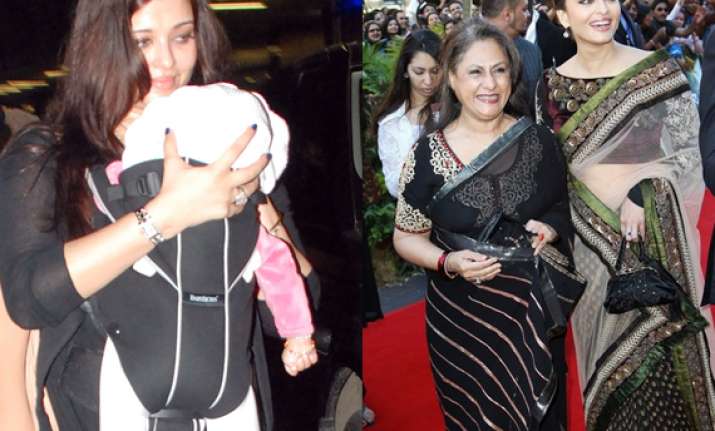 Bollywood: The name of Beti B has already been officially declared by Big B Amitabh bachchan as "Aaradhya" on the micro-boggling social networking site. 
But the grandmother Jaya has some other initials to term the new born baby. What Jaya calls the little girl is "Strawberry".
Though the Actress avoids revealing her families inside story but veteran can't stop exposing the essay behind choosing "strawberry" as Aaradhya's nickname.
Senior Mrs. Bachchan announced that Aardhya looks a bit like both her parents and is growing a good speed.  
She even went about praising bahu Aishwarya and said that, "Aishwarya is a hands on mom. She is sometimes overcautious. Baby Aaradhya is not intimidated by faces, she is beautiful! "
Jaya revealed that she loves calling Aaradhya as 'Strawberry' because when she was born she reminded her of the fruit. Also she added, "She is always smiling! Now she's trying to crawl and it's very special to us.
For now the little Angel is trying hard to move on her knees. And what could be a better moment the Bachchan family.