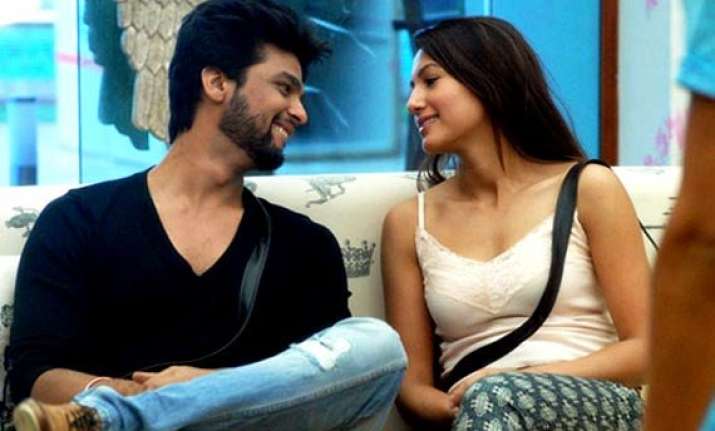 New Delhi: It may have come as shocking news to many after the Bigg Boss 7 lovebirds, Gauahar Khan and Kushal Tandon declared their separation.
A lot has been said about their relationship in past and even in present too.
Gauahar and Kushal, known as Gauashal together (a combination of their names), had become immensely popular amongst the masses after their stint in the seventh season of Bigg Boss.
The love blossomed between the two inside the Bigg Boss' glass-walled house and within a few weeks Kushal proposed Gauahar on the National television and the latter accepted it happily.
The couple who seemed almost inseparable inside the BB house and even continued their relationship after the show, have now decided to part ways, at least that's what the gossip mills suggest.
And if the circulating media reports are to be believed, the popular TV actor Kushal has declared his break-up with the glamorous model/actor/anchor Gauahar on Twitter.
"There is nothing called gauahal guys m sorry to break the news ...... Gauahar n I r no more together .....love and peace.(sic)," he tweeted  on Friday.
As quoted by a leading website, a friend of Gauahar finds this breakup quite obvious as 'Gauashal' had many issues in their relationship.
"So typical of Kushal to do something like this. Gauahar is terribly hurt that he has made this announcement without consulting her," says a close friend of Gauahar who ran into her some time ago and found her to be looking terribly hassled.
"I bumped into Gauahar at the Ambani hospital. She was there for a leg injury. She seemed troubled. But when I asked her if everything was okay between her and Kushal she said it was all okay. So I didn't probe any further. But I knew she was having serious problems in her relationship with him."
The source added that Kushal had a serious drinking problem. "A few drinks down the hatch and he was a changed man. I wonder how Gauahar tolerated his drinking for so long. Because she is not only a teetotaler she can't even bear to be in a room filled with smoke."
Gauahar's friend quoted by the website said Kushal had been threatening to walk out for a while. "After every argument he would threaten to leave her."
There was also the Hindu-Muslim factor that apparently cast a deep shadow on their relationship.
Apart from these issues, Kushal's family would have never accepted Gauahar as their daughter-in-law. Kushal's grandfather Lalji Tandon is a distinguished BJP member. For Lalji Tandon's grandson Gauahar Khan would hardly seem like an ideal match.
Another friend of Gauahar quoted, "They were constantly fighting. We knew it was only a matter of time before they broke up. We aren't surprised that it has happened. We wonder what took so long for their breakup to happen."
Well, this is not the first time when a couple who got close on reality show broke up after the show went off air. Even another BB couple Armaan and Tanishaa too broke up few times ago.
Kushal and Gauahar grew close to each other during their stay on reality show "Bigg Boss" last year. Post the reality show, they also participated in an action-adventure show "Khatron Ke Khiladi 5", apart from making a lot of public appearances together. They also went for a holiday together in Goa.
And more recently, the estranged couple featured in Pakistani singer Ustad Rahat Fateh Ali Khan's video of track "Zaroori tha". Incidentally, the song was about break up.