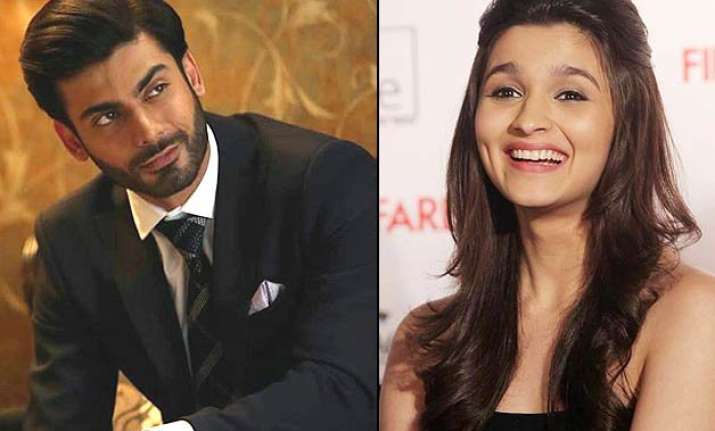 New Delhi: Alia Bhatt and Fawad Khan starrer Shakun Batra's next has reportedly got several intimate scenes with the lady. While the actress has stated no issue with the demands of the film, what has come out striking here is the denial by the actor.
If the latest buzz is anything to believe then our very own ever-so-charming Fawad Khan has refused to do intimate scenes with Alia, fearing the enclosed approach shown in the films in his land.
Some media reports, suggest that Alia, Siddharth and Fawad are playing siblings in the film, while others claim that the film titled 'Kapoors and Sons' draws a few scorching scenes of Alia Bhatt with Siddharth Malhotra and Fawad Khan.  While such sequence between Alia and Siddharth will be much anticipated considering their real life chemistry, imagining Fawad with Alia together is appearing dicey as of now.
In a report published in one of the leading entertainment portals, a source has also been quoted as saying that Fawad is not comfortable getting physical in his reel life.
"Even in his TV shows, Humsafar and Zindagi Gulzar Hai, which are romantic family dramas, there's no kissing or touching involved. The sex is implied. Fawad is extremely sensitive to the sensibilities of his conservative countrymen and has told Shakun and Karan to water down the scene, to rely on allusion rather than actual action. And during his next visit to Mumbai they will sit down and work together on the scene to ensure that it does not spark off any controversy later," claimed the source.
Well, the man will still keep enchanting our hearts!