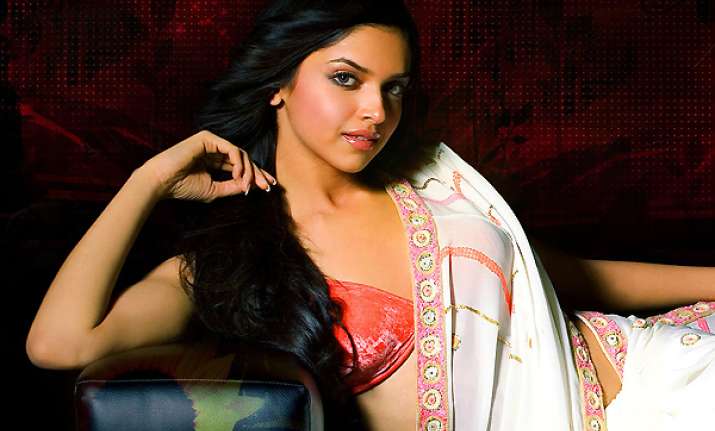 Agra, Oct 13: Deepika Padukone's love for the Taj Mahal is well known and the actress has paid a visit to the historic monument on a moonlit night once again.

The 25-year-old actress visited the Taj bathed in the light of the harvest moon last night. She was accompanied by her security men and a male companion, whose identity could not be known.

Deepika was in a group of fifty that was taken from Shilpagram, one km from the eastern gate of the Taj, for a 30-minute view of the monument from the central marble tank, midway to the mausoleum from the main gateway.

Dressed in a white kurta and black salwar with a red chunni, Deepika was seen engrossed in admiring the beauty of the Taj with the moonbeams playing on its dome, lighting up the semiprecious stones.

As per ASI rules, groups of 50 at a time are permitted to visit the Taj during moonlit nights, after the ban on moonlight viewing place was lifted some years ago. Before the ban thousands of viewers used to converge at the monument to see it at it is supposedly most beautiful during Sharad Purnima nights.