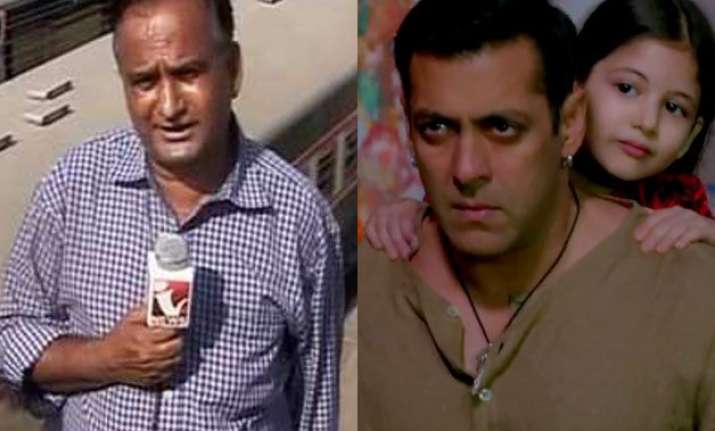 Salman Khan's Bajrangi Bhaijaan has managed to be in the news after the release  as well. Be it for the controversy over its name or the qawwali issue. And now again the clouds of trouble are hovering over the film.
A Pakistani journalist has asked for a claim from Salman Khan for using his character in the film.
The character of Nawazuddin Siddiqui was inspired by the Pakistani journalist Chand Nawab even the name as well.
While Chand Nawab's hilarious reporting video got viral recently, now the journalist reportedly wants Salman Khan to pay for being an inspiration for the character of Nawazuddin in the film.
However, Kabir Khan directed Bajrangi Bhaijaan is already facing legal trouble for the qawwali 'Bhar do jholi mein'.
Pakistani qawwal Amjad Sabri earlier issued a legal notice to the team of Bajrangi Bhaijaan including director Kabir Khan, Salman Khan and Adnan Sami for using the famour qawwali of his late father Ghulam Farid Sabri without the consent of his family and is also demanding compensation for it as well.