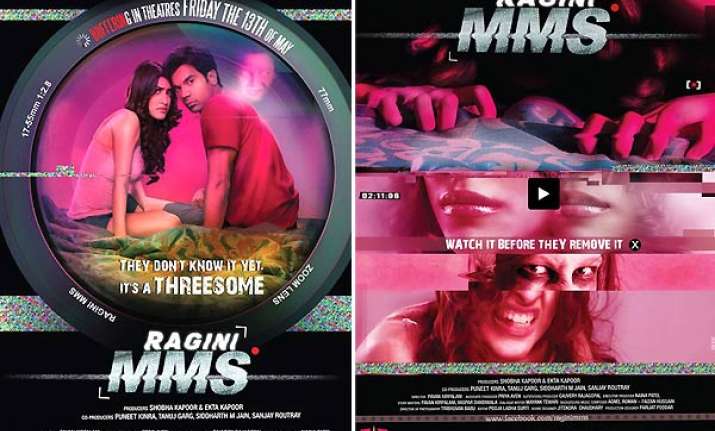 The Central Board of Film Certification (read Censor Board) has given an Adulty Only certificate to the film Ragini MMS. Three raunchy scenes featuring sexually explicit language and gestures in Ragini MMS have been ordered to be expunged.

The film a sensuous paranormal flick about a young couple who go to spend an intimate vacation at a farm house which is rigged with secret cameras. To their utter shock, they discover that there is a mysterious spirit present during their sexual romps.

Produced by Ekta Kapoor's Balaji Entertainment, the film was recently reviewed by the Censor Board which found three scenes too raunchy for public viewing.

One of the scenes has the film's male lead Raj Kumar Yadav describing quite graphically to Kainaz Motivala, who plays his girlfriend, the after-effects of taking an aphrodisiac (sex stimulator).

In another scene, he makes a demand of oral sex from her.

In yet another scene, there is a clear-cut reference to male and female genitals.

The movie releases on Friday May 13.