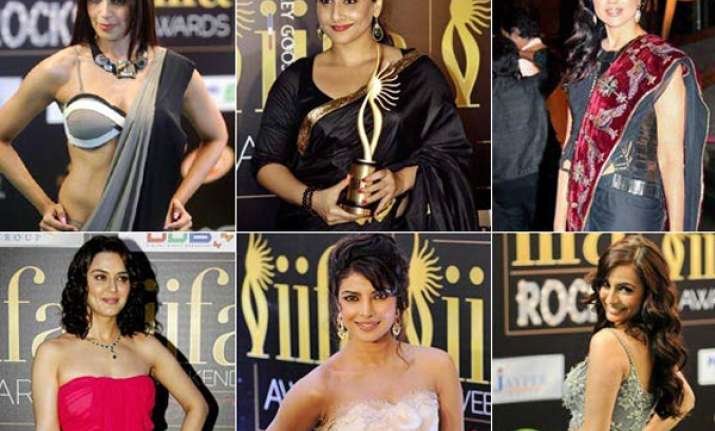 Singapore: Bollywood hottie Bipasha Basu emerged as the worst dressed celebrity at the IIFA 2012 awards, according to a poll conducted by MoviesOneIndia.
Second  came Vidya Balan, who won the best female actor award for The Dirty Picture.  
The question asked in the poll was   'Who was the worst dressed at IIFA 2012?'.
The list of choices included Bipasha Basu, Vidya Balan, Sameera Reddy,
Priyanka Chopra
, Preity Zinta and Dia Mirza.
Bipasha Basu led the list with 36% people (21 votes) voting against her while Vidya Balan followed her second with 28% (16 votes).9% (5 Votes) thought that Sameera Reddy was the worst dressed at the IIFA awards 2012.
While most people were of the opinion that Priyanka Chopra was the best dressed lady at the IIFA, few of our readers chose to differ.
Priyanka has -5% (3 Votes) people vote against her. Preity Zinta was at 7% (4 Votes) while Dia Mirza was at 3% (2 Votes).  
Still 12% (7 Votes) thought that none of the listed actresses should be included in the worst dressed category.
While Bipasha Basu wore an odd looking blouse with extremely low waist black, white and grey saree, Vidya Balan was a disaster in Sabyasachi's black designer saree.
The attire combined with her hair style gave her a much older look, says the report.