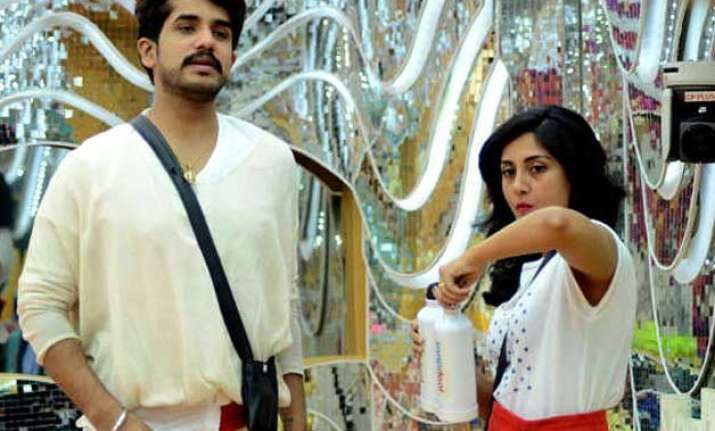 New Delhi: Reality show Bigg Boss' popularity is owed as much to the controversies that happen in the house as it does to the superstar host Salman Khan.
As the ninth season of the show started recently, the audience got excited about the new twist and turn in the controversial house.
And it seems their wait is finally over as the housemates have started creating a buzz and so has the first task of BB9.
Well, as we all know that the first task of Bigg Boss 9 was dealing with one's phobia and the contestants came across the weirdest phobias, the ones which you must have not even heard of.
While Roopal and Digangana, despite of having a real tough time accomplished their task, it was Rimmi Sen who created a mess for the task and eventually had a spat with partner Suyyash Rai.
Suyyash and Rimmi were asked to shove off their heads following the first task of Bigg Boss 9 'double trouble'. While Suyyash agreed to the task, Rimmi denied bluntly as a result of which the duo gave it a quit.
However, Bigg Boss gave them another opportunity to be a part of the game and Suyyash and Rimmi were asked to get 'Bigg Boss' inked on their body following the 'needle' phobia task.
While Suyyash was ready for this task as well, Rimmi Sen once again rejected the task which resulted in a heated argument between the pair.
Suyyash looked quite annoyed with Rimmi's incompetent behaviour, and now we wonder how they will deal with the further tasks in house of Bigg Boss.
Keep visiting this place for more details on Bigg Boss 9.