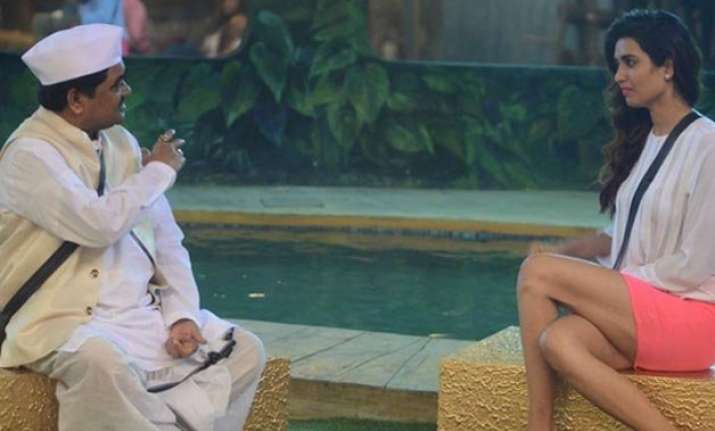 New Delhi: The episode started with contestants' nervousness for Bigg Boss finale.
However, Gautam played a prank on Ali by telling Dimpy that he came from a family where most of his relatives are highly ranked police officials.
Gautam drew Dimpy's attention to the possibility of his relatives cornering Ali for bothering him unreasonably inside the BB house.
Later, Gautam went out of the garden with his breakfast and confessed on camera that it was just his antic to teach a lesson to Ali and in reality he has no relative employed as a police official.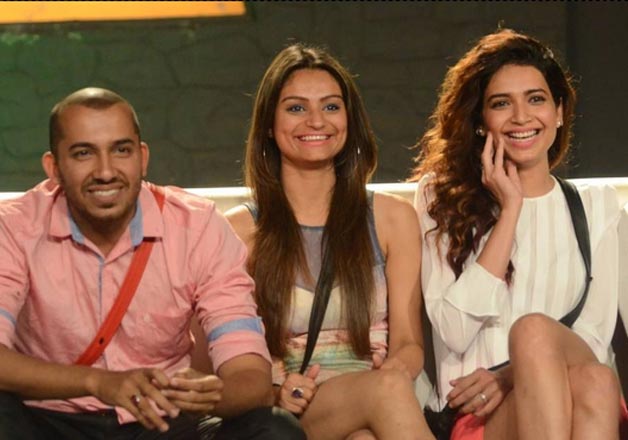 In the afternoon, the housemates were called into the activity room by BB and they were showed a montage of all the major happenings featuring them during their stint in the house.
The housemates enjoyed watching the video footage of Gautam and Diandra's roaring love affair, Karishma and Upen quick romance as well as special moments spent by Dimpy and Rahul during their short stay together.
ALSO READ: Bigg Boss 8 Halla Bol Day 19: With Sambhavan's eviction top 5 finalists revealed! (see pics)
In the evening, around 6.30 pm, all the 5 finalists were summoned again in the activity room. This time, they relive and revisit the moments involving them as well as their arch rivals. While some fresh wounds get augmented, some other appeared being healed.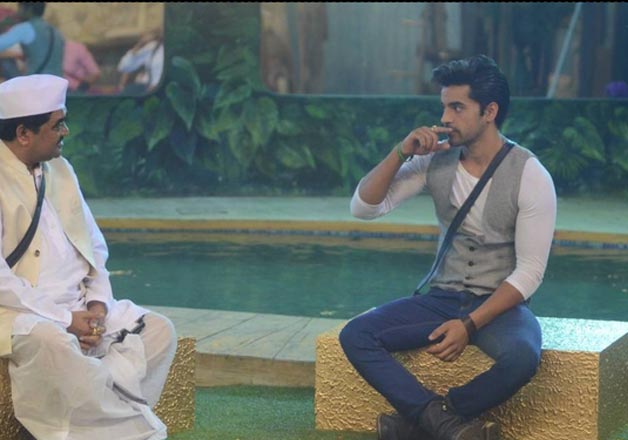 After some time, famous face reader, Pandit Janardhan, entered the house. He was welcomed by the housemates and they took turns to know what the future holds from them.
Gautam was told that he will have two affairs but will get married in a couple of years to a family oriented girl with the consent of his mother. He will get roles in movies but only as the second lead.
ALSO READ: Bigg Boss contestant Sambhavna Seth's hot video goes viral
Karishma turned up next and was told that although her acting yoga is good, she will suffer many break ups in her romantic relationships.
However, she will finally get married to a rich and famous business man who will be in all likelihood a divorcee but will remain surrendered at her feet.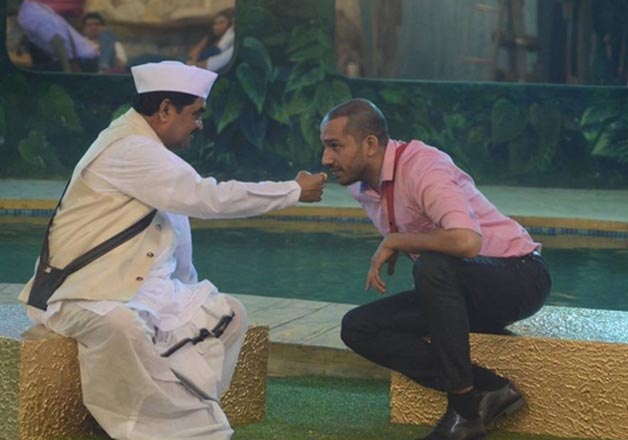 Ali got his chance to listen to the prophecy. He came to know that he will go to jail in his life and will have a love marriage.
Pritam learned that he will enjoy a good career and might become a successful actor or director. His married life will be good but he has to beware of the possibility of an extra-marital affair. He was also told that his pregnant wife will bear him a girl child.
Next, Dimpy took the seat next to the soothsayer, and begun hearing what he had to say for her. He told her that she will get married to a very nasty man (Rahul) and then after will find her perfect match.
Not satisfied with Pandit ji's prophecy, Karishma sat down with him again for a more detailed prediction. She asked him if her relationship with Upen will last. The astrologer told her that in no case her affair with Upen will work.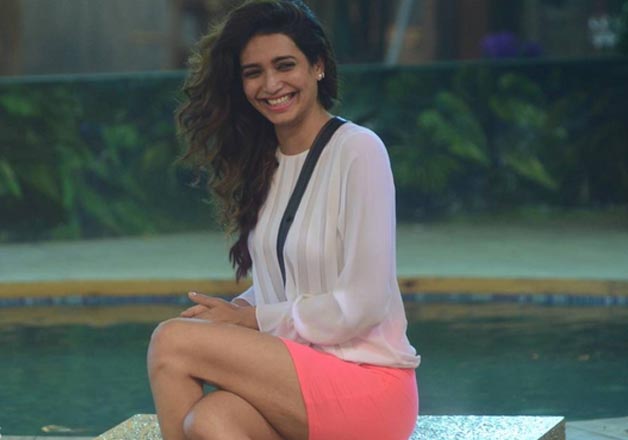 Karishma suffered a setback listening to this forecast. However, to calm her nerves, the astrologer assures her that she will marry a high profile businessman who will keep her happy.
Here, Karishma revealed that her last boyfriend Rushabh Choksi was very possessive and short tempered man.
She also shared that fighting every day and then sobbing used to be a daily routine for her while she was dating Rushabh. In fact, he never pampered or wooed her.
Finally, the astrologer departed from the house after giving satisfactory answers to the housemates.