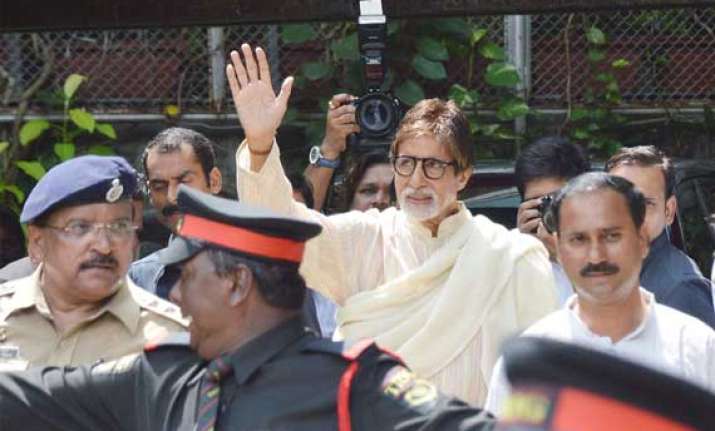 Megastar Amitabh Bachchan finds nothing eyebrow-raising about meeting and talking to actor Salman Khan, who is his daughter-in-law Aishwarya Rai's former boyfriend.
Just earlier this week, Amitabh happened to meet Salman and Tabu at a studio here, and he enquired about Salman's health.
"I keep meeting him (Salman). He was shooting next to my studio, and so we met. I had also heard that he was not well, so I thought will ask him about his health," Amitabh, who turned 71 Friday, told reporters here.
Amitabh informed his fans about his chance meeting with the "Dabangg" star via Twitter.