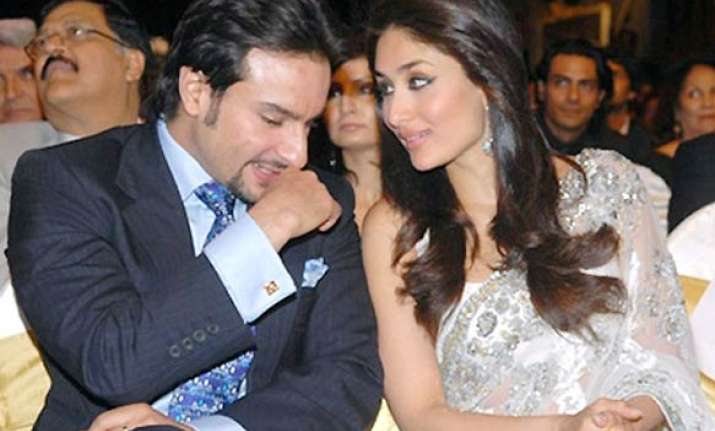 Mumbai, Feb 10:  Bollywood actors  Saif Ali Khan and Kareena Kapoor have decided to get engaged formally, but are yet to take a decision on marriage, and it doesn't seem likely that they plan to tie the knot soon, reports the Mumbai newspaper DNA.
"They want to announce to the whole world that they are engaged. Now, whether they want to have an official engagement ceremony or want to have a party to celebrate their engagement is up to them. Both of them have spoken about it, and have arrived at the decision that they can announce their engagement to the whole world," the report quoting a source said.
Khan has apparently given Kapoor a big diamond, which she apparently wears but chooses not to talk about, and till date she has not admitted to the fact. But the most curious part is that, it was apparently Kapoor's decision that marriage at this point in her career will not be a good move, the DNA report says.
"They are more in love than a married couple and both of them feel the nikaah can happen later on. Bebo (Kareena's pet name) feels that getting engaged to each other is the right decision rather than getting married because a marriage might slow down the career of an actress," the  report quoting a source said.
The big question is the announcement, whether to have a grand party or not to have a party. "The decision rests on both of them. The whole world knows that they are very much together and getting engaged will just put a sort of an official stamp on it. Marriage will happen when it's supposed to happen," the report says quoting the source.