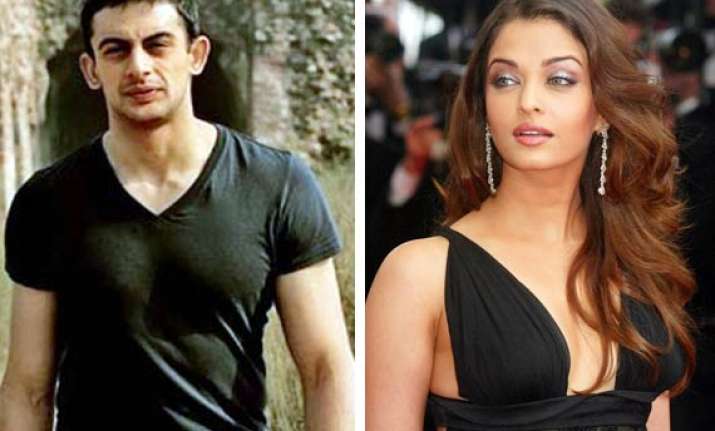 Mumbai, June 3: Bollywood director Madhur Bhandarkar has zeroed in on Arunoday Singh to play the lead opposite Aishwarya Rai Bachchan in his film  Heroine.

This is the biggest break for Yeh Saali Zindagi charmer Arunoday Singh.

The media report quoted a source: "Madhur wanted to finish the casting of his film Heroine since the film was announced at Cannes sometime back.

"However,after much thought, Arunoday Singh has been roped in for the film. There were speculations in the media that Abhishek Bachchan might be paired opposite Aishwarya.This is his biggest break till date after Yeh Saali Zindagi, Aisha and Sikandar."

The film is about the life of a successful Bollywood actress,and there has to be some romance in it.  And romance in Bollywood is incomplete without cricket. 

So,to add that typical Bollywood twist in the tale, Arunoday will play a cricketer in the film.

Wonder whose love story Bhandarkar is trying to portray from among the many who have provided fodder to the gossip industry.

The source further said,"The character is of an ace cricketer who is going around with this top actress.

"The whole casting is kept hushhush and the inspiration is not disclosed.

"Now it would be interesting to know from which controversial jodi the drama is inspired, Azhar-Sangeeta, Amrita Singh-Ravi Shastri or Yuvraj-Deepika romance."

Arunoday is excited. "Yes I am doing the film and I am over the moon.I can't speak anything about the character but it feels great to be acting opposite Aishwarya Rai.

"But I would approach it as any other film. Having said that,Madhur is a wonderful director and I don't need to say that."

Arunoday further said,"I haven't known Madhur and have met him only a couple of times.I have been a great fan of his films Chandni Bar and Page 3.I can only say that God has been kind to me."