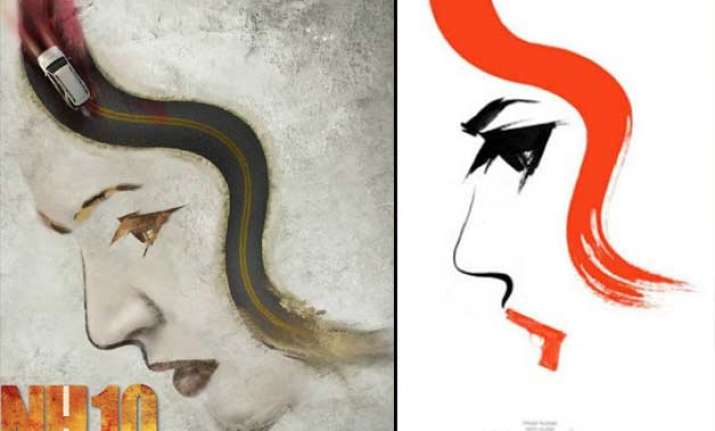 New Delhi: Anushka Sharma's highway thriller 'NH10' might have been accredited as Bollywood's most brutal and original drama but it has a close connection with Hollywood's earlier releases as what a leading daily has discovered.
The poster with the sketch of Anushka Sharma resembles the poster of Hollywood's 'Black Widow' with a minor difference. Not just that, movie's trailer replicates the storyline of a Hollywood movie 'Eaden Lake' starring Kelly Reilly and Michael Fassbender. 
While 'NH10' revolves around a couple getting trapped in a deserted land, 'Eaden Lake' too was about a duo inviting trouble from a group of youth in an isolated island.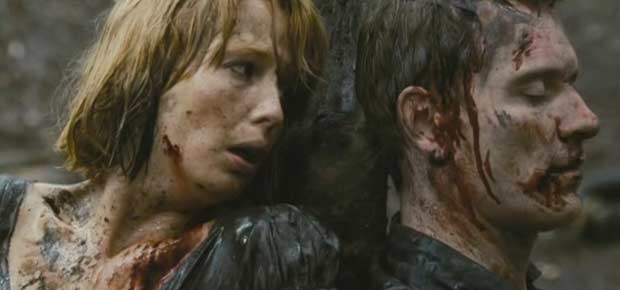 Now is it just the inspiration from Hollywood's drama or the makers of 'NH10' have really picked and copied the idea? Well, it would be finally known only once the flick hits the screens. 
But it's not for the first time that Bollywood posters have come up as a copy of Hollywood flicks. 
Murder 3 (Jennifer's Body), RA One (Batman Begins), Ek Villain (Step Up) are among many others who have picked the ideas of their posters from Hollywood and have remained fascinating as well.
Meanwhile, owing to the differences of thoughts with the Censor Board over few scenes, the release date of 'NH10' has been postponed to March 13th. The trailer is stuffed with cuss words besides innumerable disturbing scenes. The movie also marks the debut of Anushka Sharma as a producer.
Also starring Neil Bhoopalam in the lead role, the movie is directed by Navdeep Singh.