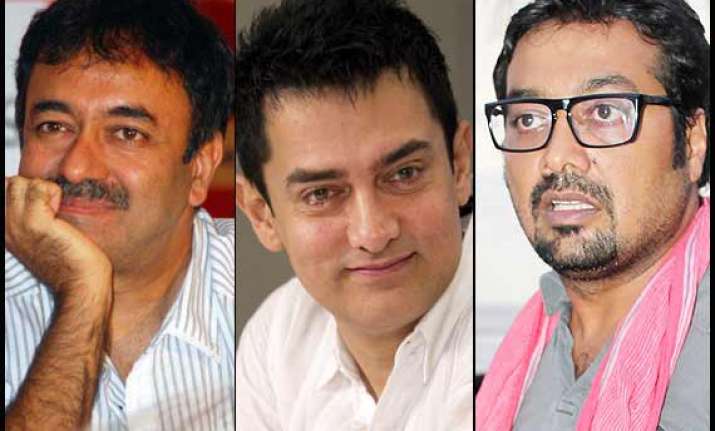 Anurag Kashyap has been very outspoken that 'Bombay Velvet' is his most ambitious  film till date.
He seems to be upset with Aamir Khan and Rajkumari Hirani. The director got a shock when he came to know that 'P.K' too is set for a Christmas release.
Anurag went  furious when he came to know that Rajkumar Hiran's Aamir Khan starer 'P.K' would also arrive on the same day and slot is booked by him in advance. 
Through Aamir khan's twitter account he came to know that P.K which was open to June 6, had been pushed to December 25 as the slot has proved lucky for him with blockbuster movies like '3 Idiot', 'Ghajini', 'Dhoom 3'.
"It hurts because I respect Raju as a filmmaker and as a person." says Anurag.  As per the director both the films will b affected if they release on the same day but right now he is focusing on making a spectacular movie , not on the marketing strategies.