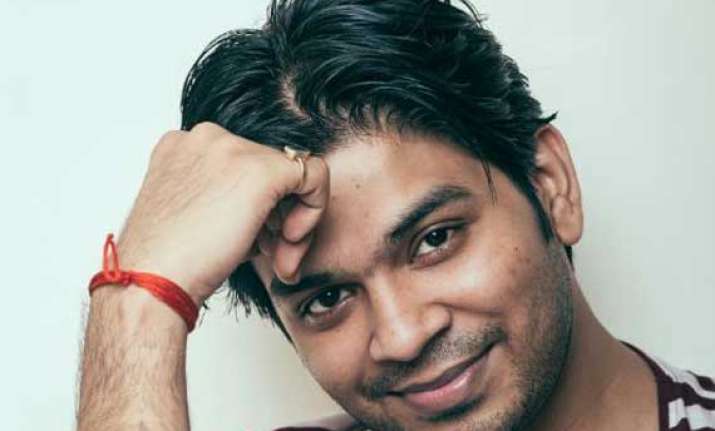 New Delhi: The 'Sun Raha Hai Na Tu' from Aashiqui 2 fame singer Ankit Tiwari had no clue whatsoever what Thursday morning had in for him. The cops knocked at his door and asked him and his brother Ankur Tiwari to accompany them at the Versova police station to record a statement.
Unknown with the future course of action, the two reached the station just to get arrested.
The singer, whose latest song 'Galiyaan' from Ek Villain looks promising and is surely going to climb the charts, was charged for raping his girlfriend.  

Ankit's point of view-
Ankit was dating an advertising professional and the two wanted to get married. According to a leading daily, the singer was quoted as saying, "I was seeing her for a year and I even got her to meet my parents. But when we found that she was a divorcee and she had a kid, my parents did not want me to continue with the relationship. I am being framed here. All the charges made by her are false and baseless."
Ankit's lawyer in defense-
Ankit's lawyer Neeraj Gupta has refuted the charges saying that it was an attempt by the victim to extort money from Ankit. Gupta noted that she wanted his client to pay her Rs 3 crore. "If the victim's story is true, why was she silent till now? When she learnt that Ankit has made it big, she demanded money from him. But when he refused to pay her, she filed a false complaint against my clients," he said.
Police's verdict-
Police inspector Machidra Vadkhe said, "The victim gave her complaint in writing in February to the ACP and the concerned DCP. On that basis, we registered an FIR in March and after verifying the evidence, we arrested him on Thursday."
Victim's allegation-
The victim narrating her relationship with the Ankit said that in October 2012, she was introduced to Ankit Tiwari through a common friend. Ankit sexually assaulted her between October 2012 and December 2013 telling her that he would marry her but he failed to keep his word.
She also claims that Ankit's brother, Ankur, threatened her with a knife and asked her to stay away from his brother.
Ankur is given bail but Ankit is in police custody till 12th May.