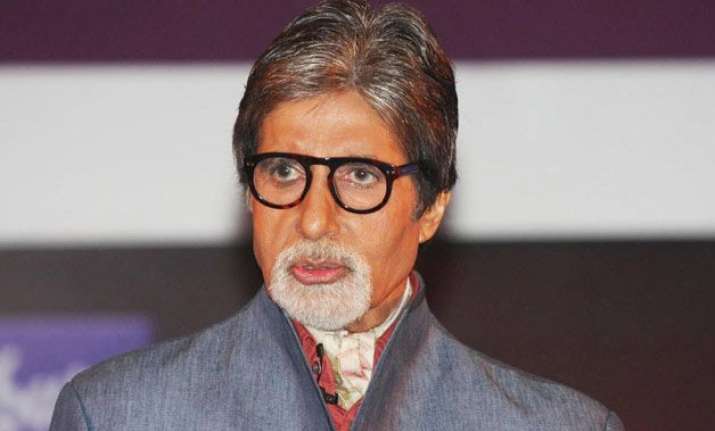 New Delhi: Following the news that living legend Amitabh Bachchan's Twitter account was hacked, practically every netizen immediately sided with him.
He handled the matter very smartly and put out a statement through a tweet that his account was hacked and he doesn't need such kind of problems.
While many do understand that it is an invasion of privacy and also qualifies for legal action, there were some who had contradicting thoughts.
The initial reaction came from the founder of comedy group All India Bakchod (AIB), Tanmay Bhat. Tamnay questioned why anyone would hack a superstar's account and just follow some adult Twitter handles and not post anything on his behalf.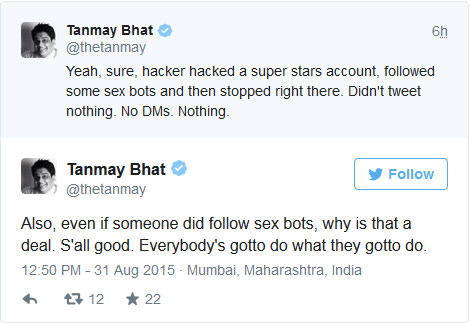 Joining him was film producer Pritish Nandy, who thought that the hacker could have excited things a bit more.

Another one went further by saying that Amitabh Bachchan would have himself followed the websites accidentally while browsing and is now blaming it on some hacker!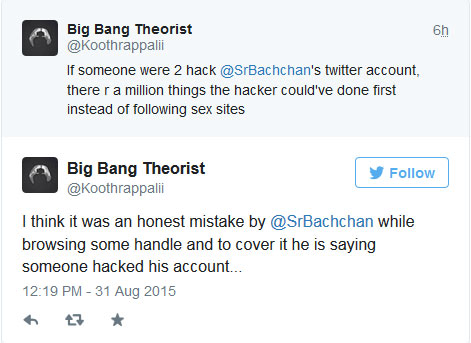 Adding to these was another reply to Bhat's tweet from a person who claimed he saw the handles in Big B's following list over a year ago.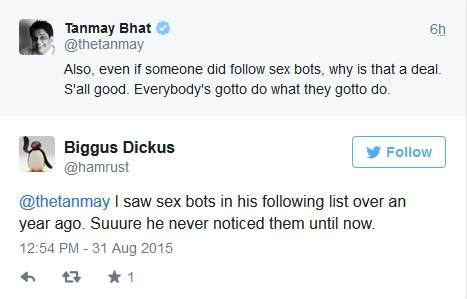 With celebs being more active on social media, they are more vulnerable to such happenings. It should come as no surprise that even Amitabh Bachchan is not safe.