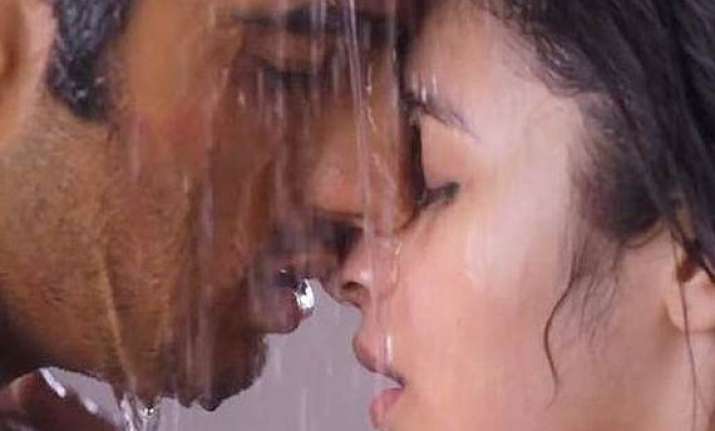 Chetan Bhagat, the popular literary name of the nation has become a familiar face with Bollywood today.
With many of his literary creations being adapted as a celluloid presentations, the writer is a sure shot celebrity today and enjoys the stature of being at par with our very own Bollywood glitteratis.
The latest to add to his raving success is needless to mention the silver screen adaptation of one of his best sellers '2 States.' The film which is already garnering enough appreciation for the brilliant cast and the much anticipated screenplay is just out for its release.
With the spectacular display of chemistry between the leads, Krish and Ananya, played by
Arjun Kapoor
and
Alia Bhatt
respectively, the film is already a hit among the audience and the partial credit goes to the writer of the book and also the screenplay writer of the film, Chetan Bhagat.
Believed to have been inspired on his own life, both the book and the films also delve into a few intimate secrets of the couple. While the promos of the film firmly portrays the love making scenes between the couple, Chetan Bhagat too seems to aware that how is the film going to affect his life.
May be that's the reason why is he mum in answering the question of his children. The writer who is blessed with twins recently tweeted, "Dad, why are you kissing mom so much in the 2 states movie ads?" #wheretohide #whattosay." And while the tweet itself says a lot, when a leading entertainment website queried about the same from the writer, he seemed out of words and diplomatically answered the question.
It is obvious that in India, people are still little reserved when it comes to share such intimate secrets with their children but given the fact that everything is all clear with everyone, first with the book and now with the film, we wonder what's the point of hiding anything from your young ones Mr. Bhagat!