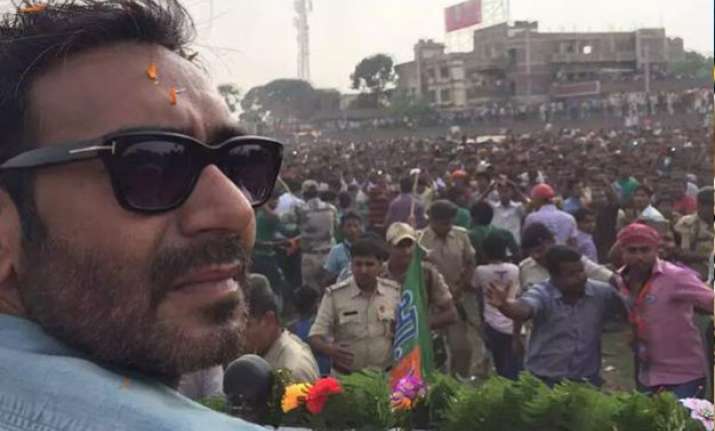 New Delhi: Bollywood actor Ajay Devgn received an unpleasant welcome in Bihar at a political rally as the commoners threw slippers and stones before his arrival at the program.
Notably, Ajay Devgn is campaigning for Bhartiya Janata Party in Bihar and was scheduled to attend a rally at Shram Kalyan Kendra Maidan.
His coming to Bihar created much anticipation among the localities and a huge crowd gathered at the ground to get a glimpse of their favourite actor.
Ajav Devgn's stardom was on showcase on the social networking as well. The hashtag #BiharLovesAjayDevgn was trending all day long on the micro blogging site Twitter.
However, the satiation turned ugly when Ajay didn't land up at the rally on the given time. The impatient crowd started throwing stones, slippers and shoes at the organisers and the police officials deported at the ground.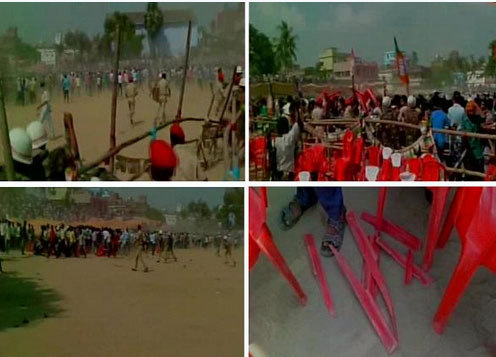 Seeing the situation out of control, policeman started the lathicharge on people. The spat between the police and commoners continued for almost an hour.
The incident resulted in grave injurious to several police officials and people from the crowd.
The actor also apologized for not being able to attend the rally. Here is what he tweeted.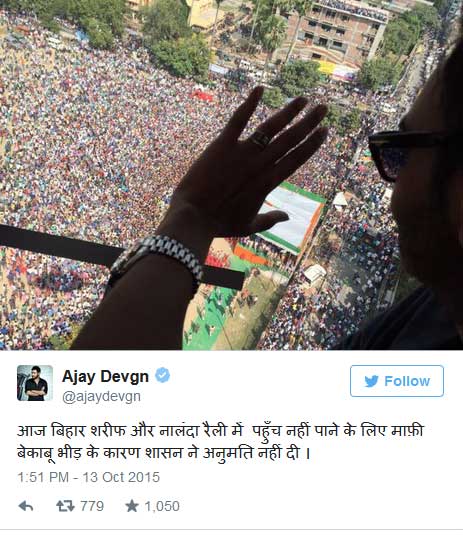 The people in Bihar are a great fan of Ajay Devgn and feel closeness to him as he shot for his movie Gangajal in the state.