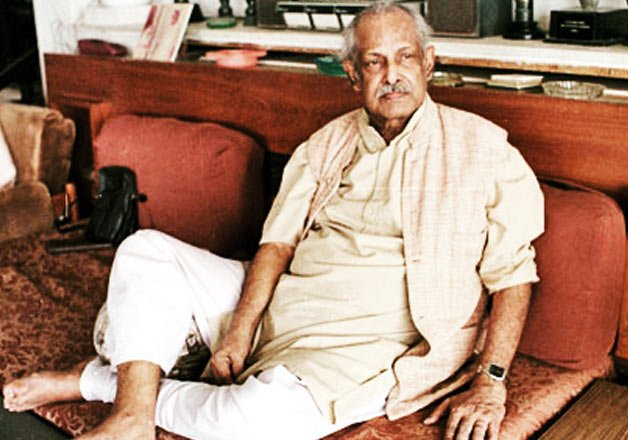 New Delhi: He is not in the club of glamorous and stylish directors, yet Hrishikesh Mukherjee is one of the most popular and beloved filmmakers of the Indian film industry.
His greatest gift to Indian cinema are his immortal movies that carry human values which shall be admired for generations to come.
Last year on Mukherjee's 92nd birth anniversary, the megastar Amitabh Bachchan called the veteran director his godfather while recalling the times he spent with the legend.
Today, on August 27, which is Hrishikesh Mukherjee's ninth death anniversary, we bring you some lesser known facts about the beloved Hrishikeshdaa.
1. The character of Anand in his milestone movie of the same name is said to be inspired by Raj Kapoor who used to hail Hrishikesh Mukherjee as "Babu Moshay".
When Raj Kapoor fell seriously ill, Mukherjee feared that he would die, leaving him friendless. That's when he penned down the film, which is still etched in the hearts of cinema lovers.
2. Hrishikesh Mukherjee was the man who discovered the exceptionally talented actress Jaya Bhaduri.
After the success of Anand, Mukherjee was searching for the leading actress for his movie 'Guddi' when he happened to watch a movie made by an amateur FTII graduate.
He was so flabbergasted by the performance of the film's leading actress that he went all the way to Pune to meet her. The young actress, who was a student at FTII, was none other than Jaya Bhaduri.  She was elated at Mukherjee's proposal to cast her in his movie.
Jaya Bhaduri was 23 when he played the school girl in the movie and suited the character to the 'T'. Her flawlessness performance in her debut film fetched her Best actress Filmfare nomination.
3. Hrishikesh Mukherjee suffered a severe arthritis attack in 1961. But he was such a dedicated man that he directed Anupama and Asli Naqli from his wheel chair.
4. Apart from his directorial brain, Hrishikesh Mukherjee was good in academics as well. He is a graduate in chemistry and taught maths and science for a while.
5. Despite being one of the best loved directors, Hrishikesh Mukherjee did not win a single Filmfare Award for best director. However, he has eight Filmfare Awards in his kitty.
Best film for Khoobsurat (1980)
Best film, Best story and Best editing for Anand (1971)
Best editing for Madhumati (1958)
Best screenplay for Anokhi raat (1968)
Best editing for Naukri (1954)
Filmfare Lifetime Achievement Award – South (1994)