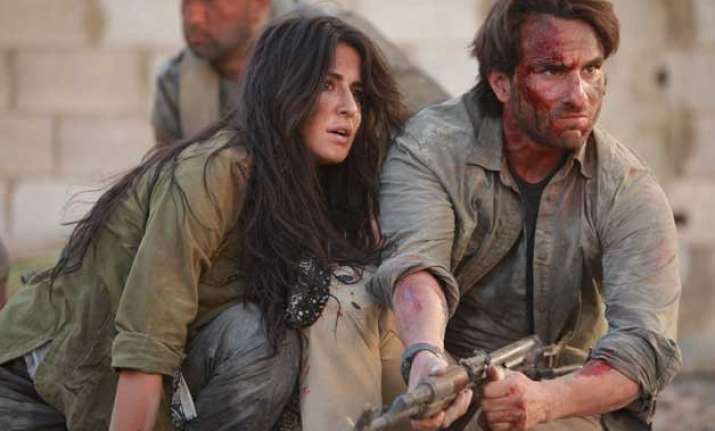 New Delhi: Kabir Khan, after the runway success of Salman Khan starrer Bajrangi Bhaijaan is gearing up for the launch of latest offering Phantom.
The movie which features Saif Ali Khan and Katrina Kaif in lead roles is already the talk of the town thanks to its storyline i.e. 26/11 terror attack.
Phantom revolves around the life of an undercover agent who is on a mission to kill the master minds behind gruesome terror attack.
As per the latest buzz, Phantom team used more than 400 kgs of explosives in various sequences to make the story look real.
The movie makers were eager to use real explosives during the shoot of high octane action sequences. The sequences were choreographed and directed by war fares experts.  
However, the explosions looked and sounded so real that people residing in the surrounding area were terrified and reported the matter to local security agencies.
Fortunately, the Phantom crew had all the permissions to use the explosives.
While Pakistan has banned the movie release in the country after Hafiz Saeed's petition, Phantom is set to release in India on August 28.