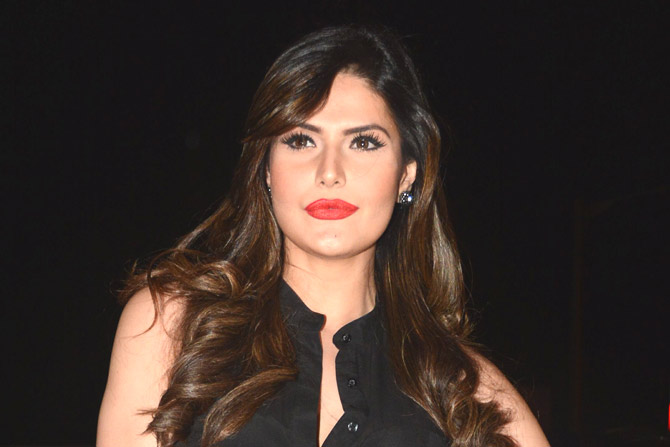 Zareen, who made her acting debut with Salman Khan starrer Veer, said that her criteria for doing a film is a good story and she has no qualms in working with relatively new actors. 
After "Veer", Zareen was seen in a special song in Salman's another film Ready and then she was seen in Hate Story 3 featuring Sharman Joshi and Karan Singh Grover. "I am an actor first and my job is to act. It's the story that matters to me rather than who is part of the film or not. If I work with actors who are not that big then that doesn't make the film or my work less,'' she said. 
"I am thankful to be a part of this industry. I am grateful that I got a dream debut in 'Veer' with Salman Khan," she told reporters at the trailer launch of Aksar 2. The trailer shows some intimate scenes between Zareen and Abhimanyu but the actor said that it was wrong to dismiss a film just because it had bold scenes. 
"It has a story. Why there is so much (hullabaloo) over me doing hot and steamy scenes. Today a lot of them are doing it," she said. 
The film also stars popular television actor Gautam Rode and he says the gap between small and big screen is reducing. "There is a difference between the two mediums (Television and films), you get the script on the sets when you do a television show while in films you have the script with you before you start shooting," she said. 
(With PTI Inputs)
For more entertainment and lifestyle updates please follow our
Facebook page