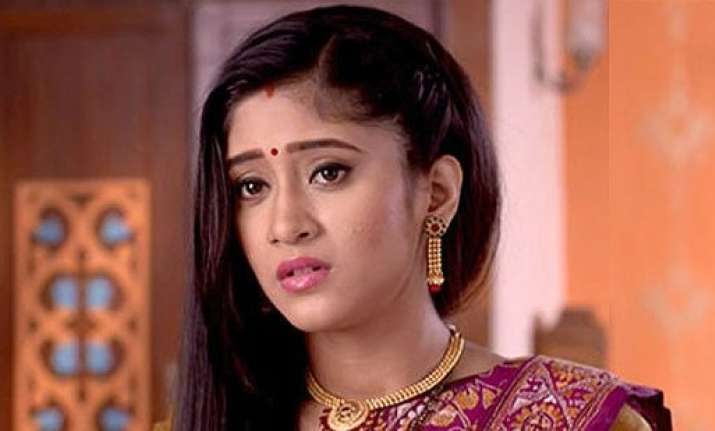 The popular TV show 'Mere Angne Mein' had to get a new character of Aarti aka Richa Mukherjee exactly after the exit of Riya (Ekta Kaul). 
The makers are running the show on a perfect track, and it is really amazing to see the spice of tragedy, fun, silly jokes in a television series. 
Well, the serial had grabbed a number of audiences, and this is the time to fill up the space of Riya in the show.
As per the going track of the show, Shivam is much shattered by Riya's death, and Rani and Amit's relation is about to break due to Sarla's conspiracy. 
Pari and Sarla are not leaving any chance to make Rani out of the house and gets succeed almost.
Now to get a change in the story, Shanti will think about Shivam's and Aarti's marriage. As Shanti doesn't know that what is Aarti's past but had given her a shelter in the house. Kaushalaya who doesn't want Aarti in her house also argues with Shanti. 
In the later episodes, we will see that Shanti will think of getting Shivam married to Aarti to get him on the right track and to give mother love to the baby. 
Now it will be interesting to see that will this decision of Shanti accepted by everyone in the house. 
Get ready for power-packed drama!