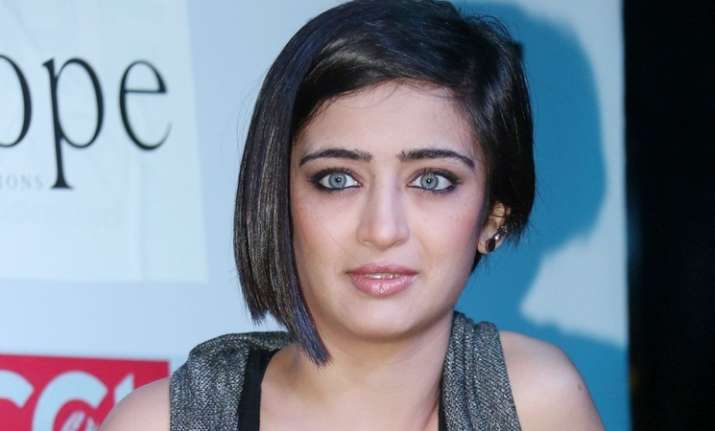 The 'Shamitabh' actress, Akshara Haasan, who recently shifted into her own apartment in Mumbai, said that staying independently, makes an individual more confident. The actress added that it also helps an individual in taking better decisions in life and prepares him or her to fend for themselves.
On the sidelines of the IIFA Utsavam 2017 here on Tuesday, Akshara told IANS that living on her own has made her more responsible.
"Boarding school somewhat prepared me for staying on my own. It taught me to fend for myself and has made me more responsible. When you stay independently, you're a lot clearer in the head. It helps you take better decisions," Akshara said.
Having made her acting debut with R. Balki's 2015 film "Shamitabh", she is currently looking forward to the release of her maiden Tamil film "Vivegam".
Talking about "Vivegam", she says the experience of working with Tamil superstar Ajith Kumar, was "different" and "wonderful".
While remaining tight-lipped about her role, she didn't confirm whether she plays a character with negative shades.
Asked if being part of projects of such magnitude makes her feel overwhelmed, she said: "By working alongside big stars and being part of their projects, there's a drive to do better."
She also said she likes to challenge herself with interesting characters.
"Challenging roles give me different kind of joy. While I search for such roles, sometimes they just come to me. Anything challenging lets you push boundaries," she said.
Akshara also awaits the release of her second Hindi film "Laali Ki Shaadi Mein Laaddoo Deewana", a story about a woman who gets pregnant before marriage.
She said she had no apprehensions playing the role.
IIFA Utsavam is special for the 25-year-old because it marks her first stage performance.
"I'm very excited because this is the first time I'll be performing on stage," she said.
(With IANS Inputs)