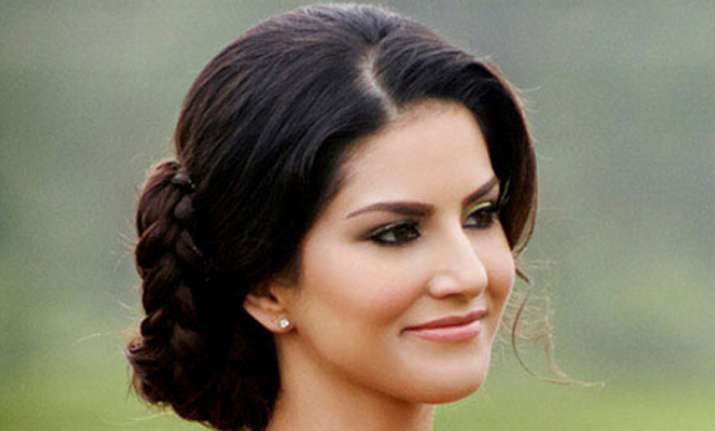 Actress Sunny Leone has made it to the list of 100 most influential women of BBC. This list marked the fourth year of the season. It covered the name of powerful women including entrepreneurs, engineers, sportswomen, business women, fashion icons and artistes.
Sunny started her career in India with reality TV show 'Bigg Boss' in 2011. The gorgeous lady is celebrating her fifth year in the industry.
She went on to star in Bollywood films like "Jism 2", "Jackpot" and "Ek Paheli Leela".
Apart from the actress, the list also includes four Indian names - Gouri Chindarkar (Sangli), Mallika Srinivasan (Chennai), Neha Singh (Mumbai) and Saalumarada Thimmakka (Karnataka), read a statement.
Chindarkar is a 20-year-old computer engineering student from Sangli, Maharashtra. She is one of the first children in India to experience a unique learning experience now known as 'School in the Cloud'.
Srinivasan, 57, is the CEO of Tractors and Farm Equipment Ltd. She is known as the 'Tractor Queen' of India and has grown her family company into the third largest tractor manufacturer in the world.
Singh is a 34-year-old actor-writer who founded a movement to encourage women to walk the streets in Mumbai to defy harassment.
Thimmakka is a 105-year-old environmentalist from Karnataka who has planted more than 8,000 trees in 80 years, a project which first started in response to social ridicule at not being able to have children. She is the oldest woman on the BBC 100 women list.
Some of this year's high profile women include singer-songwriter Alicia Keys; US gold medal winning gymnast Simone Biles and French politician Rachida Dati.
The BBC's 100 Women season kicked off on Monday.
(With IANS Inputs)