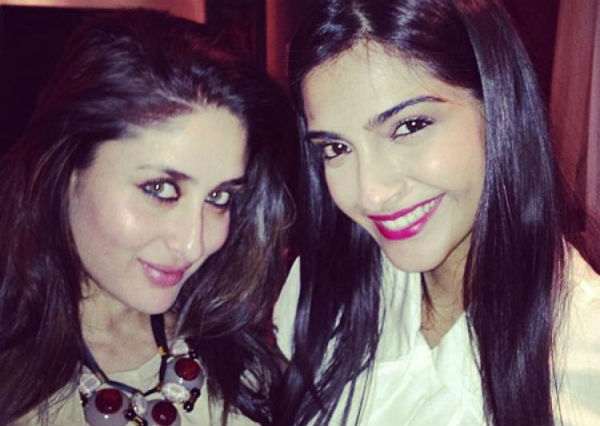 Actress Sonam Kapoor, who is occupied with the work of her upcoming film Veere Di Wedding, interacted with her fans in a special Q & A session on Twitter. When a fan asked the actress to convince Kareena Kapoor Khan to join Intsagram, the lady stated that it is in her to-do list. Sonam answered many questions and also revealed that she follows her gut and does not give any room to self-doubt.
When one of the admirers asked Sonam, "What helps you make the right decision in difficult situations?", she replied, "Trusting my instincts and not doubting myself!"
Another follower asked the "Neerja" actor what is the secret to her confidence to which she answered, "Just being yourself can be your biggest source of confidence!"
One of the fans asked, "Can you please convince Kareena to join Instagram?" And Sonam replied, saying, "Trust me it's on my to-do list!"
The actor will next be seen sharing the screen with close friend Kareena Kapoor Khan in Veere Di Wedding, which releases on May 18.
When a follower asked her, "If you're casted in a superhero movie, would you like to be the hero or the villain?" and Sonam answered, "I think villains also have great stories to tell!"
(With PTI Inputs)