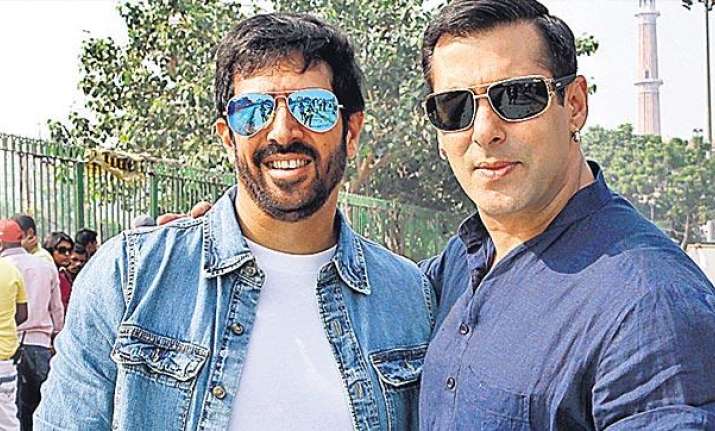 Director Kabir Khan said that superstars like Salman Khan and Shah Rukh Khan don't bother about how much money each other's films have made at the box office. 
"I don't think Salman is looking at what numbers Shah Rukh Khan's film did and vice versa. They all are superstars in their own space. Some films may work sometimes and sometimes some films don't. But they are all huge stars. I think it's the race created by media, it's fun to read. I don't think in reality it exits," he said. 
The "Ek Tha Tiger" helmer appreciates the work of other directors and says competition doesn't exist between them. "We enjoy each others films. When I see the work of other directors, I feel inspired. I don't think there is any unhealthy rivalry between the directors. There is a general camaraderie. 
"I wish I could make 'Dangal', it's a lovely story. We had the story in front of us, we did not pick it up. It's a story that I would have loved to narrate. I love Raju ji (Rajkumar Hirani), he is my favourite filmmaker. I love watching his films," he added. 
Kabir is known for making films with political backdrops. Ask him if he would attempt a mass entertainer, Kabir said, "We need to redefine entertainment. Audience today is reacting to films that are entertaining like 'Bajrangi Bhaijaan', 'PK' and 'Dangal'. Five years ago, these films wouldn't be defined as entertainers. 
"But such movies are appreciated and are commercially successful as audiences are enjoying them," he said. 
For more entertainment stories, follow our Facebook page
(With PTI Inputs)