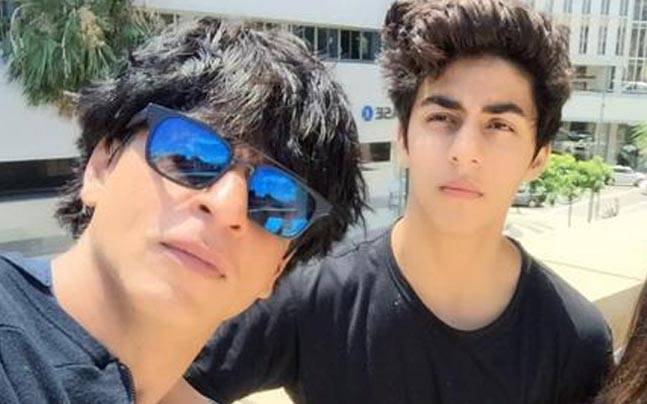 Shah Rukh Khan is a superstar whose fandom spans millions but he ensures that his family responsibilities never take a backseat owing to his professional commitments. Staying true the family man image he has, King Khan is currently in United States, to drop off his son Aryan to college.
Aryan will be pursuing his higher studies at University of South California and SRK, Gauri along with kids Suhana and AbRam attended the orientation programme.
Before Aryan embarks on this new journey of life, he got some life lessons from his dad. Now one might expect that Shah Rukh would tell Aryan to concentrate on his studies and all, just like many Indian parents.
But Shah Rukh is no other Indian parent. During the time he was with Aryan he showed him many movies.
"I am showing Aryan a lot of films because he is going to film school now. I have made a folder with all the great English classics like The Untouchables, Goodfellas and Michael Douglas' Falling Down. I am showing him English films now but I have also made another folder that has Hindi classics like Sholay, Do Aakhen Barah Haath and Devdas -both Dilip saab's and mine. I want him to see more films,"
SRK's said while interacting with fans as quoted by a leading daily.
When asked about Aryan's plan of becoming an actor, Shah Rukh said,
"For the moment, my kids are following my footsteps as far as education goes. I had done my masters and my kids are pursuing their graduation. As far as following my footsteps as an actor is concerned, it is up to them what they want to do and I will be happy with whatever their decision is."
And King Khan has proved again he is the coolest daddy his kids could have asked for.