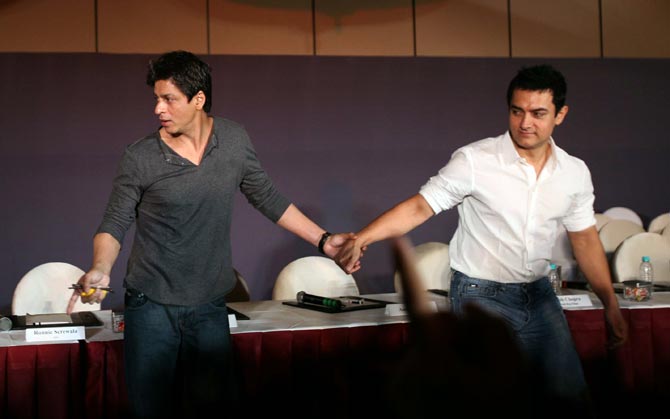 It seems superstar Shah Rukh Khan is quite in awe of his contemporary Aamir Khan's discipline. King Khan during an interaction for live video streaming and broadcasting destination #fame said that he can never be as disciplined as Aamir when it comes to body fitness.
Talking about Aamir, who first gained weight and then lost it for his upcoming film "Dangal", Shah Rukh shared that the "PK" actor works really hard on his body.
"Aamir is very disciplined and works really hard on his body. Two years ago, when I had met him, he had put on a lot of weight and now he has lost all those extra kilos. I can never be disciplined.

"Infact, I started working out only after 'Om Shanti Om',"
Shah Rukh said.
While Shah Rukh had built six-pack abs for "Om Shanti Om", Aamir had gone ahead and worked on eight pack-abs for "Ghajini".
With IANS inputs