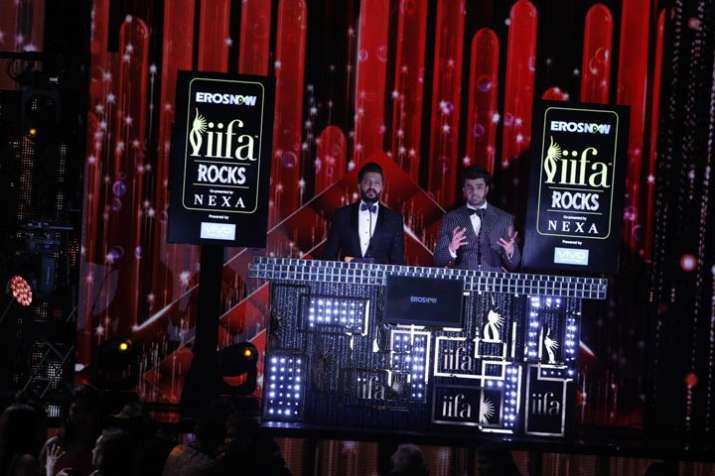 IIFA Awards 2017 are over but controversies surrounding it refuse to die. After Varun Dhawan, Karan Johar and Saif Ali Khan's 'nepotism rocks' remark, Central Board of Film Certification chief Pahlaj Nihalani sent a legal notice to organisers of the show and accused them of defamation. In one of the skits performed by actors Riteish Deshmukh and Manish Paul they refereed Nahlani as 'watchman', which didn't go down well with him. Now, Riteish has apologised saying that the act was performed in a good humour.
In an interview to a leading news channel, Riteish admitted that there was a comment on CBFC chief adding that he would like to apologise if the act has upset anyone. Few days back, Pahlaj sent a five-page legal notice to the organisers of IIFA and called the skit an attempt to give boost to TRPs. Along with asking for a public apology, he demanded a declaration that IIFA won't defame him in future.
It seems that the controversies are not going to end anytime soon. Lately, 'nepotism' debate started once again after Karan, Varun and Saif took a dig at actress Kangana Ranaut and chanted 'nepotism rocks' at IIFA. They were severely criticised after which they apologised for the remark. In fact, Saif wrote an open letter talking about nepotism and Kangana gave a tiff reply to 'Nawab of Pataudi'.
While performing jokes, neither the trio nor Riteish have ever thought that they are going to land themselves in trouble.
Also read: 
Here's how Kangana Ranaut reacted to Saif Ali Khan's open letter on nepotism
I called Kangana and apologised personally: Saif Ali Khan pens an open letter on 'nepotism rocks' remark
For more Entertainment stories, follow Facebook