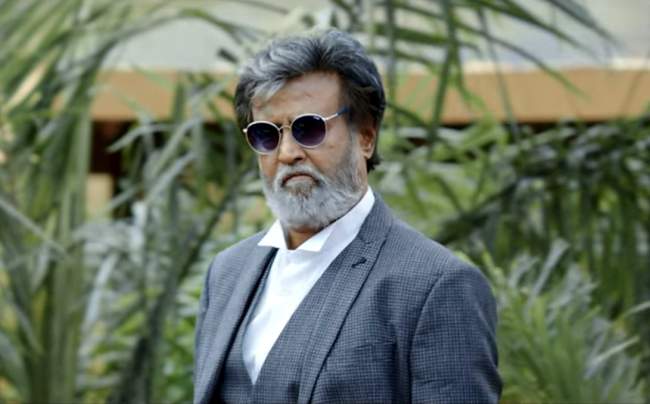 New Delhi: Megastar Rajinikanth is considered as a legend in Indian cinema. The actor enjoys a huge fan following across India. In fact, his fans nearly worship him. No wonder, Rajinikanth's movies creates new records every time it hits the theatres irrespective of the language barrier.
Now 'Thalaiva' is all set to come up with his new movie 'Kabali'. Though, there are still 4 days left for the release of the movie, the excitement level amongst the fans for 'Kabali' is reaching new heights every day.
The movie has been the talk of the town ever since it went on the floors. And now 'Kabali' once again, is creating a lot of buzz days before release.
Here are the five things about Rajinikanth's 'Kabali' because of which the movie is making to the headlines.
Kabali Leak
The makers of 'Kabali' were taken aback after the movie was leaked online. The movie is allegedly available for download/streaming on various links on the web. While the Censor Board is unaware of this leak, Kabali producer S Thanu had filed a petition to stop illegal download of the film by 180 named websites and countless unknown sites.
Rajinikanth's fandom
We all know Rajinikanth has a huge fan base. But his fans' frenzy is reaching new heights this time as 'Kabali' gears up for release. From flying all the way from London to Mumbai's Aurora theatre to giving free auto rides to those who want to watch 'Kabali' on its release day and much more, the Thalaiva fans are euphoric over the movie release. In fact, people have already started requesting their respective offices for leave on the day of the release. Fans are expected to wake up as early as 4 A.M to catch the screening and it is 'Kabali' ringtone that is heard across Chennai.
'Kabali' promotions
The makers of 'Kabali' are leaving no stone unturned to make it a huge hit. In fact, they are opting out for varied promotional techniques for the movie. 'Kabali' makers have partnered with Muthoot Fincorp to roll out 'Kabali' exclusive silver coins. The special silver coins, 999 pure will have an image of Rajinikanth embossed on them. These coins will be available post the release of the movie. On the other hand, AirAsia too had joined hands with 'Kabali' makers. The airlines reportedly revamped their aircraft to show their respect towards the 65 year old actor and to thank him for his contribution towards the Indian cinema.
Kabali vs Madaari
There were reports that one of the posters of Rajinikanth's 'Kabali' had been copied from that of Irrfan Khan's 'Madaari'. In fact, Irrfan was also quoted saying, "I saw that Rajinikanthji's film stole the poster of our film. You see his film's poster and see our film's poster. No big deal about it. Watch his film and watch our film, too." However, the reports turned out to be mere hoax as the viral image of 'Kabali' was not the official poster instead was fan made.
Earned Rs 200 crore before release
Megastar Rajinikanth's 'Kabali' is expected to create several records post release, through its box office collections. But it has already created a buzz after it earned Rs 200 crores much before release. According to the media reports, the movie has earned Rs 200 crores through satellite and distribution rights.