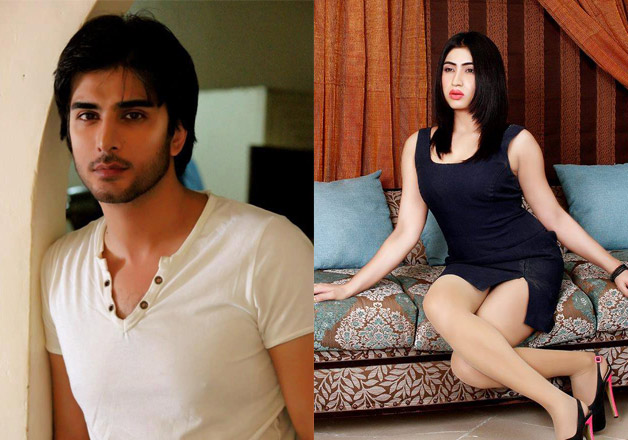 New Delhi: Pakistani actress Qandeel Baloch's murder has come as a rude shock for the showbiz industry across Indo-Pak border. Qandeel was strangled to death by her brother in Multan on Saturday as he didn't approve of her profession.
Celebs have been criticizing the incident saying there isn't any honour in killing.
And now Pakistani actor Imran Abbas too has expressed his opinion in Qandeel's killing and says it was a sad chapter.
"I am speechless. There is nothing honourable about any killing. Qandeel's murder was really a very sad chapter which left so many questions unanswered. She came from an uneducated and financially humble background. She had a very disturbed past," said Imran.
The actor feels Qandeel was subjected to insensitive scrutiny just because she behaved in a particular way.
"Unfortunately, people just look at the facade and never delve into the inner world of people who are in the limelight, for whatever reasons. This young girl wanted to make something of her life, wanted to stand on her own feet, to earn money to get her child back from her ex-husband with whom she was forcibly married at the age of 17," he said of the 26-year-old.
Imran, who has featured in acclaimed serials about women empowerment, feels Qandeel was a classic example of too much too soon.
"She was young and couldn't steer herself in the right direction because of her uneducated and poor family background," he said, and added that he doesn't disagree with the frowning moralists who feel Qandeel went overboard with her rebellious act.
"I agree that the way she tried to get noticed was not decent. But at least she was not harmful to anyone like many others in our society who cross every boundary of humanity to achieve their goals," he said.
The actor feels she certainly didn't deserve to die.
"What was her crime? Was it so big that she had to be strangled and killed? The deceptive, devious, dazzling world of glitz and glamour has lots of hidden darkness and pain which girls like Qandeel come across and suffer."
Imran feels Qandeel should have got better guidance.
"Unfortunately she was too poor to have the right connections which could even save her from this devastating end. She even asked for security. But got none. Many others have done much worse and gotten away with it.
"It was gruesome crime against humanity. The huge majority of people in Pakistan are on the same page and don't find any justification to this heinous and brutal murder of Qandeel," added Imran.
The Pakistani actor was seen in Bollywood movies like Vikram Bhatt's 'Creature 3D' opposite Bipasha Basu, and Muzaffar Ali's Jaanisar'.
Currently, he is busy with Karan Johar's upcoming movie 'Ae Dil Hai Mushkil', also starring Ranbir Kapoor and Anushka Sharma.