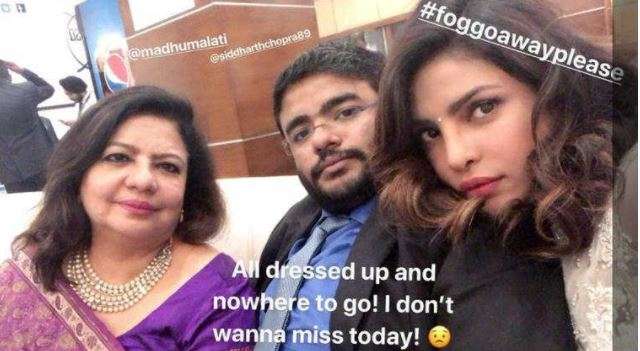 Actress Priyanka Chopra who is now seldom seen in India was 'heartbroken' to miss out on the 'special moment' of getting honoured with a doctorate degree by Bareilly International University. She couldn't attend the ceremony because of dense smog.
"I am heartbroken that I will not be able to attend the convocation ceremony and receive my honorary doctorate in person at the Bareilly International University today (Sunday). We have been at the airport since this morning waiting for clearance from the ATC," Priyanka said in a statement.
The former Miss World was supposed to visit Bareilly from Delhi, on Sunday to attend the ceremony. "My team had also explored all other possible options to get there, but the fog has put to rest all plans for today. I was really looking forward to going back to Bareilly… Not just to receive the honorary doctorate but also to see old friends and family and just reconnect with a city that has been such an important part of my life. I want to thank the university for being so understanding and amazing and I wish every graduate all the very best as they set forth on a new journey. I will see you all again very soon," she said.
Amid the presence of Union Environment Minister Harsh Vardhan and Uttar Pradesh Finance Minister Rajesh Agarwal, University chancellor was supposed to honour the Quantico star.
(With IANS inputs)
For all latest updates keep checking our Facebook page