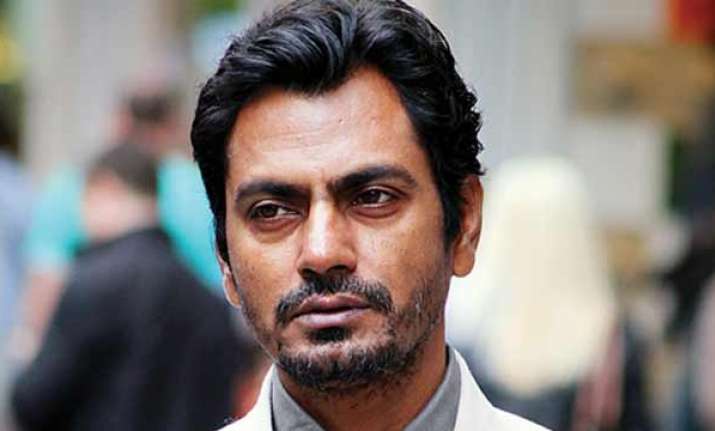 Actor Nawazuddin Siddiqui, who is gearing up for the release of his upcoming film Babumoshai Bandookbaaz, has stated that inmates of correctional homes committed mistakes in the past but they are making amendments to correct it. He visited Presidency Correctional Home in the city yesterday. The actor not only talked to the inmates abut also appreciated the hard work that they are doing.  
Now the inmates are ready to turn a new phase in their life after reform and involved in professions ranging from stitching contemporary dresses for the public under a reputed fashion designing label to preparing bread and cakes at confectionery units. 
"Their present work is going to set an example for the rest of the country," the 'Bajrangi Bhaijaan' actor said during a visit to the Presidency Correctional Home in the city yesterday. 
Nawazuddin came there at the invitation of authorities of Presidency Correctional Home and fashion designer Abhisek Dutta who had chosen him as the show-stopper for his collection in the 'Bangalore Fashion Show' last week. 
"Yes, at a certain moment of your life you had committed a serious offence. You made a mistake. But you are making amends to come (back) to the mainstream. And when you go out after release, everyone will be proud of you for your acquired skill in different disciplines," Nawazuddin told the inmates when he was taken around their workshop. Nawazuddin was gifted a Nehru jacket stitched by the inmates. 
"It is an invaluable gift. I will keep it as a special memento," he said and wore the brown/beige jacket, made of cotton with print designs and fashionable pocket zippers. Nawazuddin, who was literally mobbed by over 2000 inmates, signed autographs on the chits of inmates and jail officials. 

Director General & Inspector General of Correctional Services, West Bengal Arun Kumar Gupta and other senior jail officials accompanied the actor as he went around the premises. 
Also starring Bidita Bag, Babumoshai Bandookbaaz is all set to hit the screens on august 25.