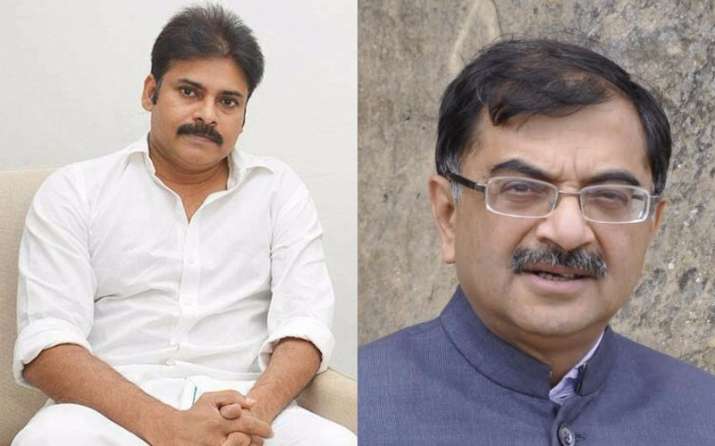 Pawan Kalyan, who starred in the Telegu film Katamarayudu, takes a dig at the BJP leader, Tarun Vijay who made a racist remark against black people and south Indians. 
Tarun Vijay, the former Rajya Sabha MP, made a comment about black people that Indians are not racists as they are accepting the south Indians. His remark has sparked off a debate on social media, and the powerstar, Pawan Kalyan couldn't watch all this silently. 
Pawan Kalyan took to twitter to express his anger about the racist remark. He also pointed out that such remarks cannot be forgotten by a simple apology. He also laid emphasis on the sorry state of affairs in the country. He expresses how terrible it to have people with small minds to take the control over government of entire nation. 
He also posted a link showing south India's contribution to the development of the country. Pawan Kalyan says, "You people want our contributions when it comes to the economic growth of the country, but you look down on the people from down south because of skin colour."
The actor has spoken a lot about the divide between north and south India for a couple of months now. Not only him, but majority of population in south share the same opinions about the incompetent politicians and their power in the country. 
In an earlier Jana Sata meeting, Pawan made a statement, "Respected sirs, BJP and Congress. Sir, we are deeply hurt. You are not able to see our pain, our angst, our agony, our anger, our tears. Maybe we are not within your vicinity because you are up north and we are down south. But, I Pawan Kalyan, president of Jana Sena party, representing people of Seemandhra, along with others will make sure that we will come into your vicinity and fight for our rights."
Let's hope that the cultural and political divide between the south and north India dissolves with the rational thinking of country's youth.