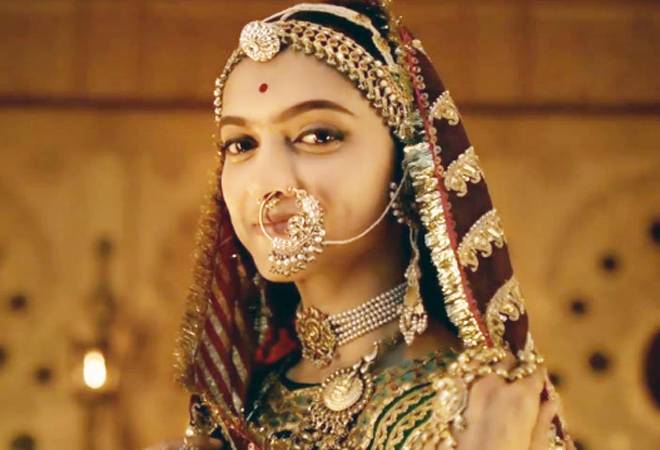 Filmmaker Sanjay Leela Bhansali's directorial venture Padmavati has been embroiled in controversies from quite some time. As the release date of the film is coming closer, things are becoming more difficult for the makers. Recently, film distributors in Rajasthan has said that they will not buy the rights of the film until the controversies surrounding it is resolved.
Starring Deepika Padukone, Shahid Kapoor and Ranveer Singh, the film is slated for release on December 1.
Various Rajput groups, including the Karni Sena, have threatened to disrupt the screening of the movie, accusing Bhansali of "distorting" historical facts.
"Karni Sena and other Rajput community leaders are protesting against the film over alleged distortion of historical facts. We are also against the distortion ofhistorical facts and will purchase the distribution rights only after the controversy is settled," Raj Bansal, a leading film distributor, told PTI.
"Let them reach an amicable solution, then only we will purchase the rights of the film," he said.
Another distributor, Sanjay Chatar, said that the film- maker and those objecting to the film should settle the controversy first.
"There should be no distortion of historical facts in the film," he said.
There are over 300 screens in the state. Rajasthan BJP MLA Diya Kumari too joined in the chorus against the film.
"I will not allow any distortion of the valiant history of Rajasthan & Sacrifice of its people in fighting barbarians by movie #Padmavati," Diya Kumari, who hails from the erstwhile Jaipur royal family, said on Twitter.
Bhansali has been facing trouble since the beginning as the sets of the movie were vandalised and the director was slapped by some members of the Karni Sena in the beginning of this year.
The set of the movie was again vandalised in Kolhapur, with the miscreants burning the costumes in March this year. Bhansali and his team have repeatedly assured that there are no romantic scenes between 'Rani Padmavati', played by Deepika Padukone, and Alauddin Khilji, played by Ranveer Singh.
"There is no romantic scene or dream sequence between #Padmavati & #AlauddinKhilji in @FilmPadmavati," Shoba Sant, CEO Bhansali Productions tweeted recently.
(With PTI Inputs)