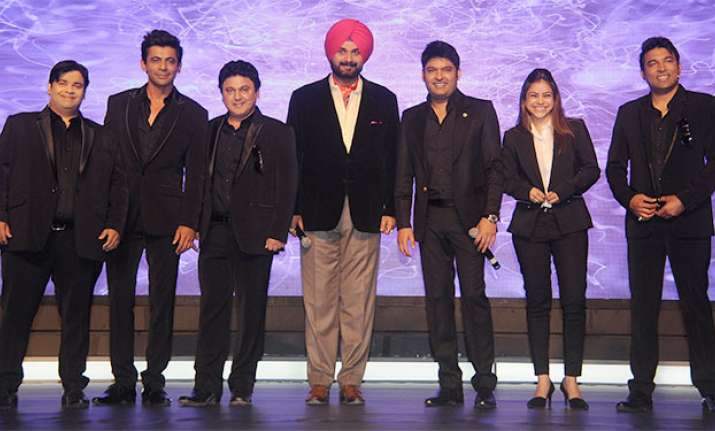 When Kapil Sharma caught himself in a brawl with good friend and co-star Sunil Grover, the ace comedian wouldn't have realised that he may have to pay a heavy price for it.  
Now, that Dr Mashoor Gulati has reportedly left the "The Kapil Sharma", there's a very big question mark on weekly production performance of the show.
Kapil's show is up for renewal on April which will cost a whooping Rs 106 crore, fresh reports suggests. 
But as main cast Sunil, Ali Asgar aka Pushpa Nani and Chandan Prabhakar aka Chaiwalla have reportedly called it quits to Kapil's show, the comedy king has brought in new set of comedians.
The new cast includes Raju Shrivastava, Sunil Pal, Ahsaan Qureshi and Rajeev Thakur.
Now, the latest buzz is that the channel( (Sony Entertainment Television) is not too happy about the replacement hullabaloo and, the producers are actually considering to cancel the "The Kapil Sharma Show" entirely.
"Kapil has had to cancel shoots as he couldn't get big celebs as guests. He has, in fact, left for Bikaner to shoot for his film, Phirangi, and will return to Mumbai on March 29", a source revealed.
Apprently, Kapil is now following Sunil on Twitter as he wants to patch up.
However Sunil won't return to the show even if Kapil or the producers offer a big pay raise as the comedian has lots of offers in hand, according to a source.
Well, it definitely looks like Kapil Sharma's trouble are pouring in from every end! We hope that everything gets settled soon!