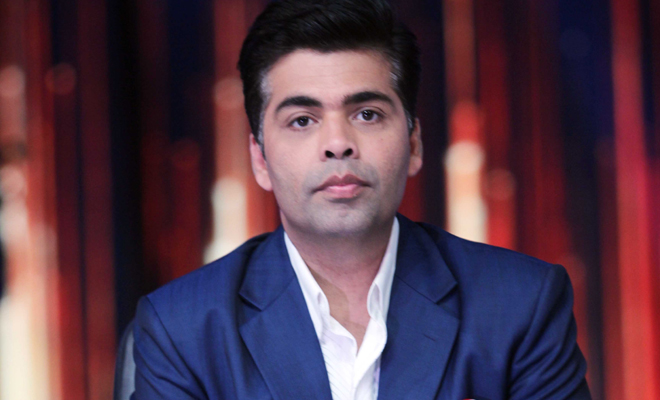 Karan Johar is one of the most social-friendly celebrities of Bollywood who recently released his biography 'An Unsuitable Boy' in which he expressed himself in the most candid manner. And now,  American Daily New York Times has praised the filmmaker for his bold and upbeat attitude.
In his biography, Karan had described his personal experiences and everything that went behind the making of a personality known as Karan Johar. Interestingly, NY Times magazine applauded KJo as the 'man who let India out of closet'. 
They quote, "One recent night in Mumbai I found myself at a small part at Mr Johar's house. A group of stars had gathered on a balcony, overlooking the liquid darkness of sea and city lights. I had just finished Mr Johar's book. Its last line is 'Death does not scare me, life sometimes does.'"
The NY Times further spoke about Karan being lonely even when he was around group of celebs and friends. 
They wrote, "As I watched the producer among his friends, now a star lovingly nurtured, now a hero, aging but handsome, I became acutely aware of his solitude. He is of that generation that came of sexual age maybe five or 10 years before the freedoms of this recent time burst upon us".
The report talked about the way Karan explored gay factor in his films be it "Dostana", "Bombay Talkies" or "Kapoor & Sons". The magazine further says, quoting Karan Johar that it was very difficult for him to get an actor on board to portray the gay character, until Fawad Khan came on board.
"Mr Johar may not have uttered the three words but his life, and work is a portrait in courage. One wants him not merely to be brave but happy, and needless to say, gay," New York Times concluded. .
Well, we are definitely proud of you Mr Johar. Kudos to your fighting spirit!