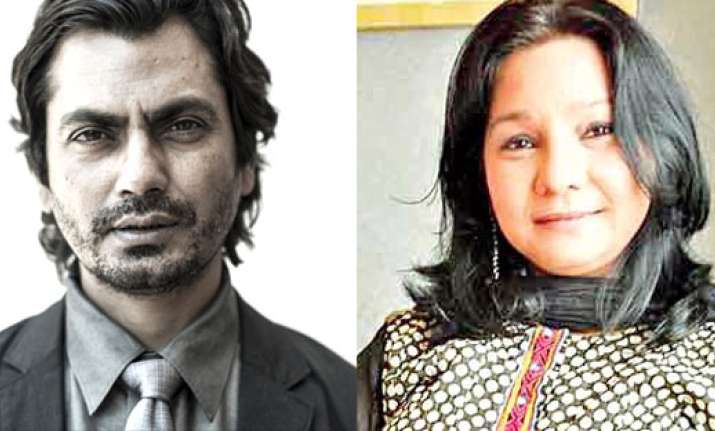 Nawazuddin was also slammed by his ex-girlfriend Niharika Singh for making false revelations and spoiling her image publicly through his recently released memoir An Ordinary Life.
And now his ex whom he tagged as his 'first love' has sent a legal notice. Reportedly, Sunita has also demanded for a compensation of Rs 2 crore for staining her image.
Sunita also claimed that she and Nawaz are not in talking terms from last 16 years. She said, "I am taking legal action because the damage is already done and it's irreversible."
Sunita also blamed Nawaz of doing a publicity stunt by manipulating their relationships. 
As per the legal notice Sunita's image has been negatively portrayed. It states that she is someone, ''who drove Nawaz to think of committing suicide."
She has also denied the fact that is mentioned in the book which read as Sunita dumped Nawaz as he was not successful. She said that it was "a figment of his imagination."
Sunita has also asked for an unconditional apology from Nawazuddin. Reportedly, along with Nawazuddin, the notice has also been served to the co-author Rituparna Chatterjee and the agency involved in the publishing of the book. 
She also said, "The withdrawal of the memoir turned out to be a gimmick as the book is still in circulation."
According to Nawaz's book, though both were from the National School of Drama but they never met, however, Sunita calls it false. She said that Nawaz was one year senior to him so it was obvious that they met, however there wasn't any romantic relationships between them. Sunita called Nawaz a sympathy seeker who ''skillfully shows himself in a positive light''. 
Nawaz in his memoir also blamed Sunita of ending their relationship because of his poor financial status and later using his name after he became successful. About this, Sunita said that how could she leave him when she was worse off than him. She also challenged him to reveal the names she has supposedly talked about their relationships.
Neither then you respected women nor now, she wrote before concluding her long post written in Hindi.
Meanwhile, tweeting an apology on micro-blogging site, Nawazuddin wrote, ''I m apologising 2 every1 who's sentiments r hurt bcz of d chaos around my memoir #AnOrdinaryLife I hereby regret & decide 2 withdraw my book'
I m apologising 2 every1 who's sentiments r hurt bcz of d chaos around my memoir #AnOrdinaryLife
I hereby regret & decide 2 withdraw my book

— Nawazuddin Siddiqui (@Nawazuddin_S) October 30, 2017