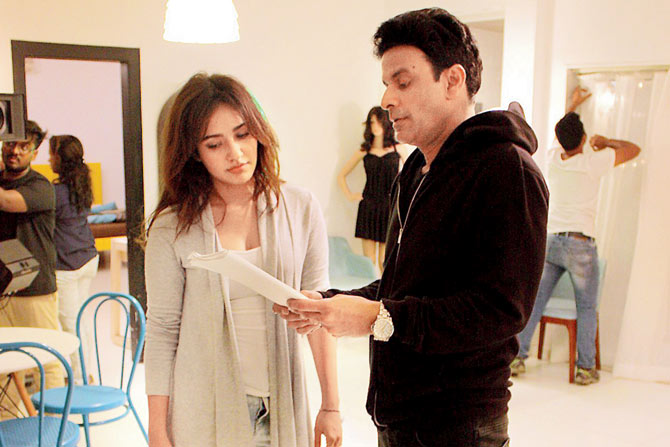 New Delhi: Actor Manoj Bajpayee has come out in support of his director Shirish Kunder saying that it hurts when someone calls you a thief. Manoj, played the protagonist in Shirish's shrouded in controversy short film 'Kriti'. 'Kriti' is facing plagiarism charges from Nepali filmmaker Aneel Neupane and was taken down from YouTube. Aneel alleged that 'Kriti' has been copied from his film 'BOB'.
The team of held a press conference on Friday and that is when Manoj made these comments. "For me, it was hurtful because I saw everything happening in front of me and then someone comes and says 'Aap chor hai' (you are a thief)."
Coming out in support of Shrish, Manoj said that director is being 'victimised' by a 'crook' for no fault. "Shirish is known for full feature films and not for niche, short or experimental films and that they had discussed the idea before shooting it. I am feeling bad for Shirish," added Manoj.
Bajpayee also had some strong words for Neupane as he compared YouTube hits between Kriti and BOB. He said that they had to face criticism on the social media for such a person whose "viewership did not even crossed 1,500 views from May" and that their film had received 10 lakh viewership in one day.
Also Read: 'Kriti' controversy: Shirish Kunder slams Nepal film maker with a legal notice
The 18-minute short film, which also stars Neha Sharma and Radhika Apte and the tells the story of a mentally ill person played by Manoj, was released online on June 22.
The film gained huge appreciation and came into limelight when a filmmaker from Nepal accused Shirish by saying that he has stolen the concept of "Kriti" which was originally his brainchild.
Muvizz.com, the producers of the short film, are also planning to file a defamation suit against Nepali filmmaker, who claimed that that "Kriti" is a copy of his film "Bob".
Muvizz.com have also released an official statement stating that they have initiated legal proceedings and will also be filing a defamation suit.
With inputs from IANS