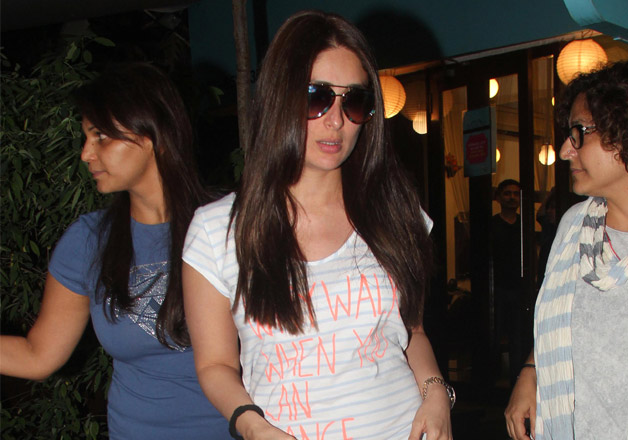 New Delhi: Actress Kareena Kapoor Khan has been making the headlines ever since the news of her pregnancy broke.
Hubby Saif Ali Khan made the announcement saying, "My wife and I would like to announce that we are expecting our first child in December. We would like to thank our well wishers for their blessings and support and also the press for their discretion and patience".
Since then, the media has been hovering over Bebo to get a glimpse of her during maternity. On the other hand, there have been speculations about her maternity break and if she'll be back to the silver screen post pregnancy.
While Kareena is quite excited to embrace motherhood soon, she seems to be quite irked with this unwanted attention. In fact, she has lashed out at the media for making her pregnancy a 'national casualty'.
"I'm pregnant, not a corpse. And what maternity break? It's the most normal thing on earth to produce a child. It is high time the media back off, and stop treating me any different than I ever was. Anybody who is bothered shouldn't work with me… but my work goes on as is, like always. Stop making it a national casualty. We are in 2016, not in the 1800s. Probably, even at that time, people were way more civilised and normal than the way the media is behaving and speculating now," Kareena told a leading daily.
She further added, "I'm just fed-up of people making it (her pregnancy) to be a death of some sort. In fact, it should be a message to a lot of people that marriage or having a family has absolutely nothing to do with my career".
Guess Bebo has made her point quite clear.
On the work front, Kareena Kapoor Khan is preparing up for her next project 'Veere Di Wedding'. Directed by Rhea Kapoor, the movie is expected to hit the floors in August.