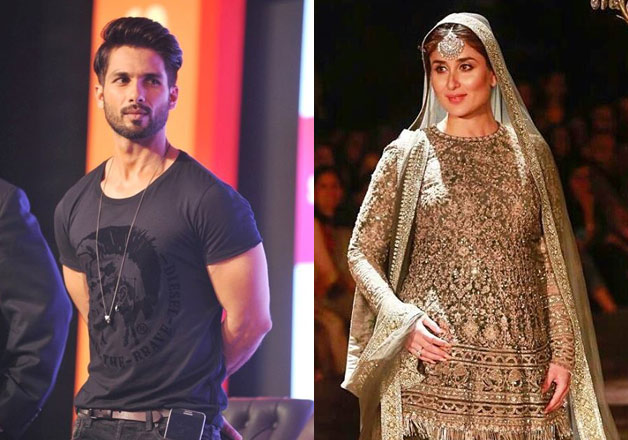 Actress Kareena Kapoor has shared her feelings about ex-flame Shahid Kapoor becoming a father lately, saying it is a beautiful thing to happen.
In fact, Bebo also confirmed the reports of congratulating the new parents Shahid and Mira on the arrival of their daughter Misha.
However, Kareena did mention that she wished him because Sahid is her hubby Saif's co-star from 'Rangoon' and said it is a great time for the new parents
This was quite surprising for many, since there was a time Kareena and Shahid were madly in love with each other but ended up calling it quits a couple of years later.
But despite parting ways, ex-lovers Shahid and Kareena have maintained cordial terms. In fact, Sasha also shares a friendly relation with Bebo's hubby Saif Ali Khan, and will soon be sharing the screen space with him in 'Rangoon'.
Apparently, Kareena is quite excited for Saif-Shahid's 'Rangoon' and feels that the duo is going to make a great movie which will turn out to be one of the best movies of 2017. She further revealed that she has seen the stills of the movie, which has indeed added up to her excitement level.
However, the actress is,  reportedly, a bit disappointed about the delay of the movie. She feels with the arrival of Misha, there are only going to be good things to come now in store for both Saif and Shahid.
Interestingly, Kareena Kapoor Khan is also expecting her baby in December this year and is taking every possible precaution for her pregnancy.
While the soon-to-be mommy is quite thrilled about this new phase of her life, she did confess that she wants to have a daughter. In fact she was also quoted saying that the reason behind wishing to have a daughter is because despite being a girl she has done more for her parents that a son could have ever done.