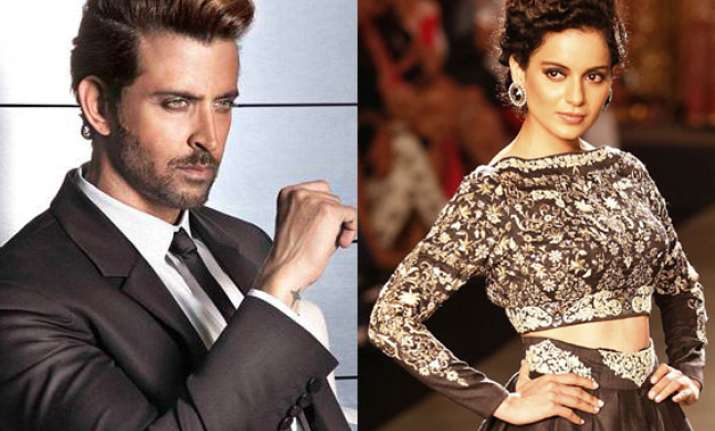 New Delhi: Ever since Kangana Ranaut has allegedly referred Hrithik Roshan as her ex-boyfriend, the actor has been fuming.
Not just he slammed Kangana in his tweet, saying "There are more chances of me having had an affair with the Pope than any of the (Im sure wonderful) women the media has ben naming.Thanks but no thanks (sic)"; Hrithik has also sent out a legal notice to the 'Queen' actress accusing her of defamation.
While Kangana too replied with a legal notice against the 'Krrish' star, their cold war is getting nastier now.
The ex-lovers have made certain shocking allegations against each other and it is becoming more and more stressful for both Hrithik and Kangana.
While the diva has taken the legal notice way too seriously and is planning to take stringent actions against the actor, looks like Hrithik has just got a perfect reply for all this mess.
Hrithik Roshan took out Twitter and posted a cunning tweet, which clearly reflects whom is he talking about.
We wonder, if this is his clear response to Kangana Ranaut over their ongoing rivalry.