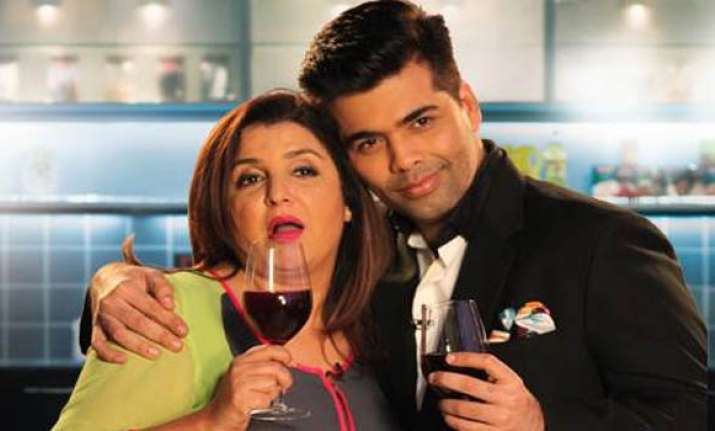 Choreographer Farah Khan who is a close friend of filmmaker Karan Johar has said that the latter is stressed out and spoke what he felt in the video. On Wednesday, Karan has released a video message addressing the controversies surrounding his upcoming directorial 'Ae Dil Hai Mushkil'.
The presence of Pakistani actor Fawad Khan has put the movie at the centre of controversies. Karan was asked to replace Fawad and he received a lot of flak too.
Responding to all this, in an emotional message Karan said that it hurt him on being labelled an anti-national.
Supporting Karan on the matter, Farah said that the former is stressed out over the entre thing. She said that Karan would never do anything which is not patriotic.
"Karan will never do anything that is not patriotic. All of us feel like that. The statement has finally arrived and it says it all. Now matter should be put to rest," she added.
"There are a lot of things that bother us. Let's not get into those things because whenever we open our mouth we get into trouble," Farah said.
The "Happy New Year" helmer who has opened a dance school was speaking to the media at an interaction session with the students on Wednesday.
Quizzed, according to her who is the best dancer in Bollywood, the 42-year-old choreographer said Govinda is the best as his dance brings a smile on her face and she feels happy to see him grooving.
Talking about her dance school, she said, "I have 25 years of experience in choreography. I will share all the experience with the students in a 12-week course."
"When I came to the Industry there was no such professional institute. It would take a long time to become a dance director. There are so many good dancers but they don't have the technical knowledge. So my expectation is after this course they become better in their job," she explained.