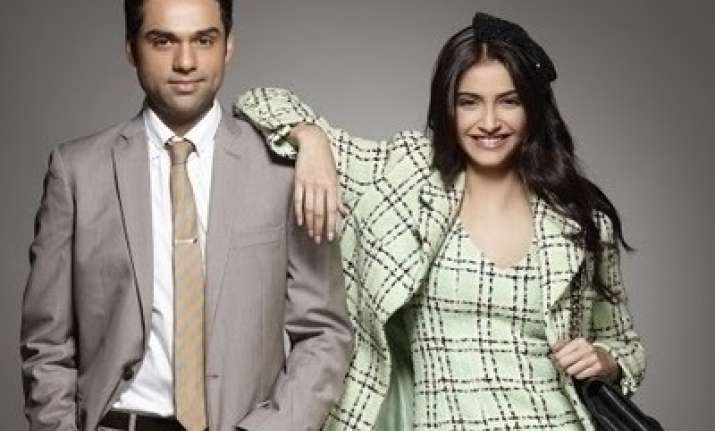 Abhay Deol Vs Sonam Kapoor row has got everyone talking. While several people came in support of Abhay, most people targeted and roasted Sonam to the fullest.
When the Aisha actress shared an image of Abhay's cousin Esha Deol endorsing fairness creams, people reacted to it in a stern manner.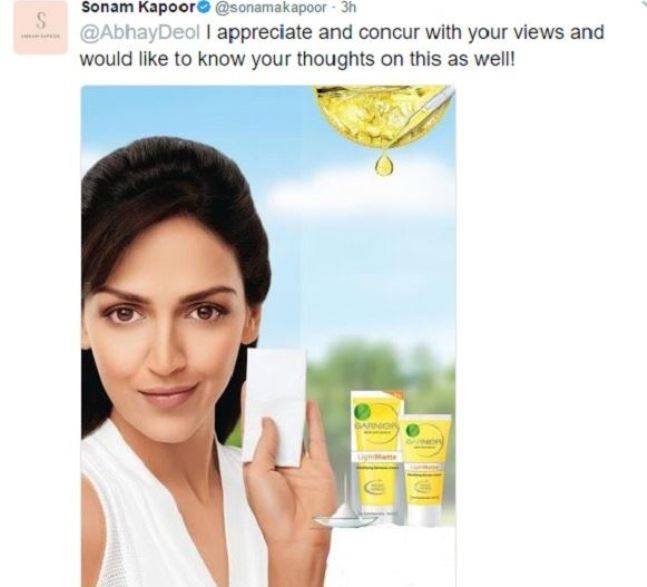 Abhay Deol Vs Sonam Kapoor
Now, Abhay has reacted to Sonam's gesture. The Happy Bhaag Jayegi actor said that his campaign is only against promoting the 'concept of fairness' and not against any Bollywood stars.
Abhay said that fairness cream ads have a regressive message that has been drilled into our heads for years.
In an interview with Mumbai Mirror Abhay Deol said "Honestly I didn't care what people from the fraternity think because this is not about me or them. I have nothing personal against them. I put up the post because I was tired of celebrities and brands telling me that they are simply propagating a regressive message which has existed in our society for hundreds of years. The frustration comes from the fact that by cashing in on it we're only perpetuating it further. So, since this is not about Sonam and me, let's stick to the issue at hand, shall we?"
The actor also pointed out that many celebrities choose not to speak up because when they do, the issue at hand gets inadvertently pushed to the side while celebs themselves becomes the point of discussion. 
"I have my faults too; I'm not holier than thou. I only wish to stop reinforcing a myth so we can deal with the real problem. Some people will take offence to everything. That's okay, we need people like that so we can know what not to do," Abhay added.